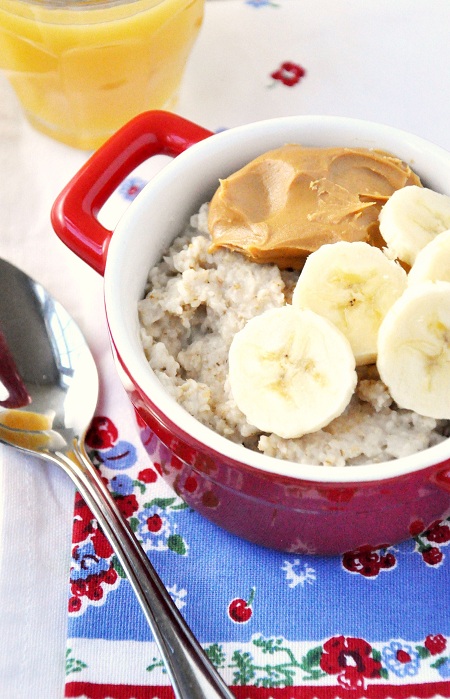 Well well, what do we have here?
It is National Peanut Butter Lover's Day and so I give you a new recipe and a collection of favorites.
Go ahead and indulge!
Peanut Butter & Banana Oatmeal Breakfast Recipe (Yield = 1)
Ingredients:
A packet of no sugar oatmeal
A few slices of banana
A heaping tablespoon of peanut butter (or any nut butter)
Directions:
Cook the oatmeal according to package directions, toss on peanut butter and banana, and dig in.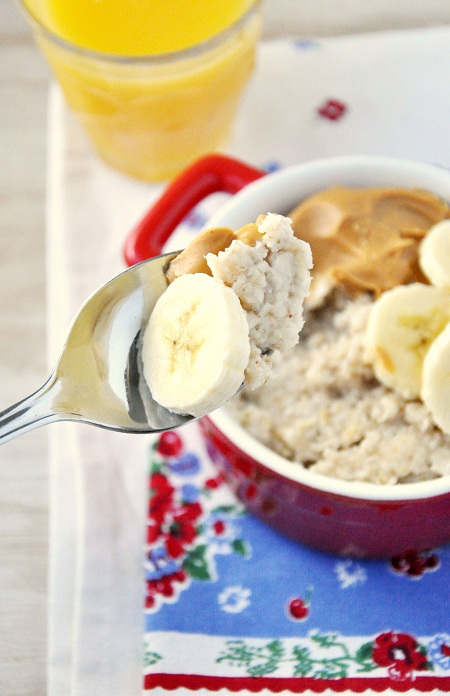 Need more PB to complete your day?
Make up this Peanut Butter Sweet Potato Soup Recipe in your slow cooker for dinner.
For dessert, you can have some Homemade Peanut Butter Chocolate Cups. Heck, make them with Almond Butter or Sunflower Butter and just don't tell anyone.
Make yourself a Banana Nut Honey Energy Sandwich to bring to work.
If you are in the mood for making some krispy treats with peanut butter, take your pick!