I know I have not been sharing many recipes lately as far as blog posts go but I have been sharing recipes, as in, Rhode Island Recipes.
Lydia and I have been setting up meetings with the food companies featured in the book (none of them knew ahead of time about our project) as well as working on other important marketing aspects for the book.
Although we will be sharing in-depth details about some of the appointments on the Rhode Island Recipes website, I just have to share a little bit with you as I am so excited about this journey.
On Tuesday, we have met with Jody of Chepachet Farms.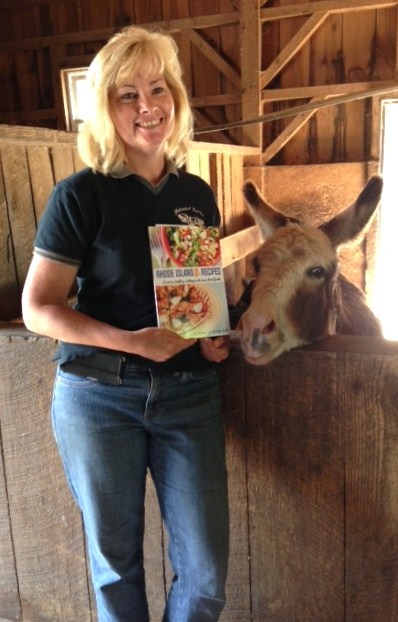 We met in this room at the farm, which I sort of fell in love with – you see why right?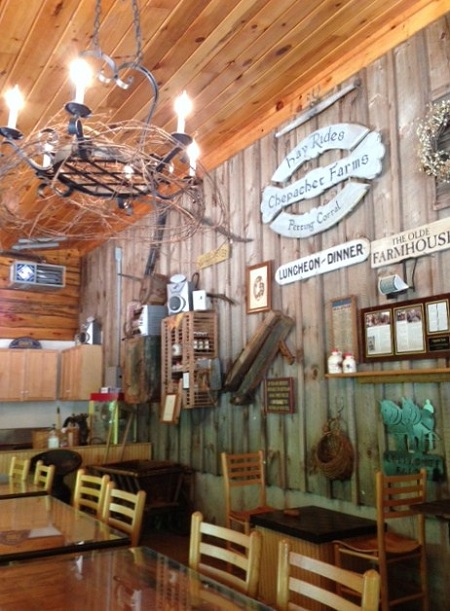 We also took a tour of the farm including the maple sugar house and visiting the animals. This guy thought our book looked good enough to eat.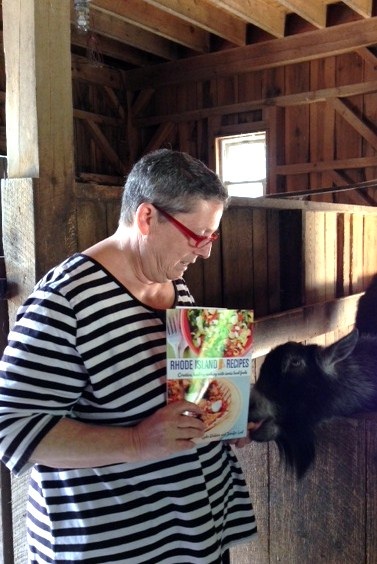 Today, we had a number of appointments in Providence, so I grabbed a latte to keep me going.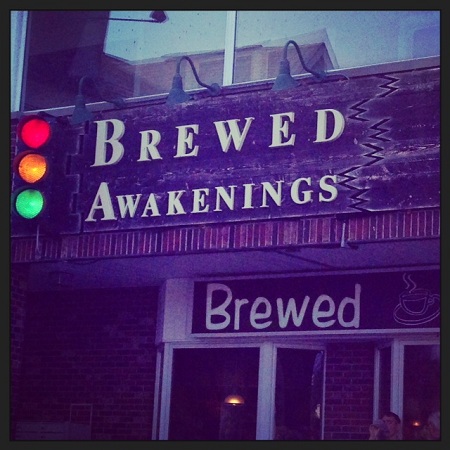 One such appointment was spending time with Patti & Mark of Narragansett Creamery.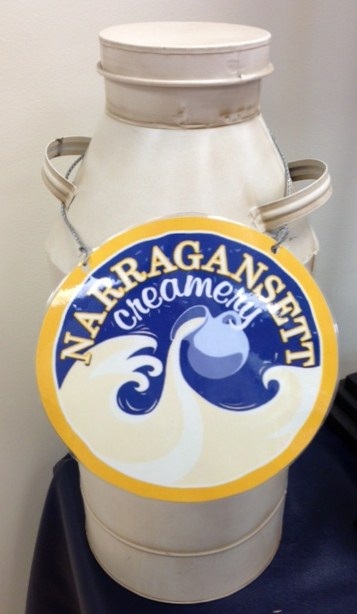 Looks at those awards!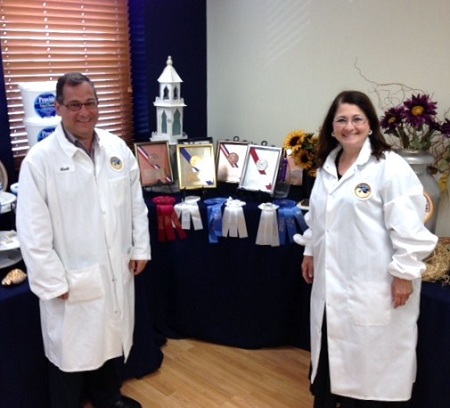 Then we went to a fabulous lunch with a client at New Rivers Restaurant in Providence (a more detailed post coming) and my gosh, we all left very happy – thanks to the food and business decisions.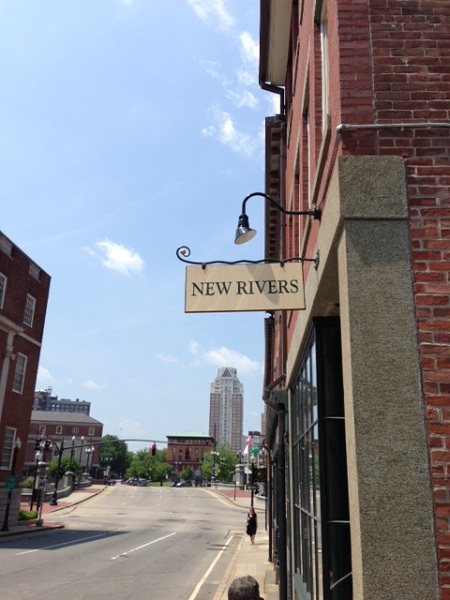 Finally, we headed down the road to the final appointment of the day and if that pans out the way we hope, I will sharing some exciting event details.