If you are a Facebook fan, you have noticed that I have been at Disney quite a bit for the past two weeks. The first trip was at the Disney Social Media Moms Conference and the second to Food Blog Forum. There will be many upcoming posts on the food at each conference, but I will also be sharing other tidbits that I found fun or interesting.
One of the first speakers at the Disney Social Media Moms conference was the head of Walt Disney World Resort, George A. Kalogridis. He shared many upcoming events and changes at Disney including:
*One of the monorails has been transformed into a Monster University themed monorail. Apparently, some call it 'Monster-rail'.
*Celebrating the new Monsters University movie out in June, some parks are staying open for 24-hours on May 24th including Walt Disney World, California Adventure and Disneyland.
*Magic Kingdom has new comedy bit at the Laugh Floor in Tomorrow land.
*There will be more limited time magic events including the recent Star Wars theme 'May the Fourth be with you' and 'Red, White and Blue' at Magic Kingdom during Independence Week. Some events will announced ahead of time while others they might sprung on you when you come to the park.
*Downtown Disney will be changed to Disney Springs. There will be double the shops, restaurant and entertaining experiences among open air promenades.
*When it comes to guests, they are always looking for ways to do better by us, so they will soon have interactive cues at attractions to keep the fmaily occupied while waiting in lines. Also, the infamous Dumbo ride now has new big top tent to entertain the kids while in line and you get to keep all cool in the air-conditioning instead of burning in the blazing sun.
*There is a pirate of seven seas at Adventure Land under development using new technology.
*There is now a 'My Disney Experience' feature that provides a one-stop shop for all things Walt Disney World including ride wait times, how to navigate the parks, show-times, where to find characters, restaurant menus, make dining reservations and share plans with family and friends.
*There will be a Fast Pass Plus where you will get double of experiences you can enjoy and not only for attractions but also parade and character meet and greets!
*New Technology coming soon: The MagicBand which will be a single device that connects to any plans you made including park tickets, room keys, fast passes, app schedules as well as connecting to other touch pads (many payment devices and resort hotel rooms already outfitted) all in a wrist band.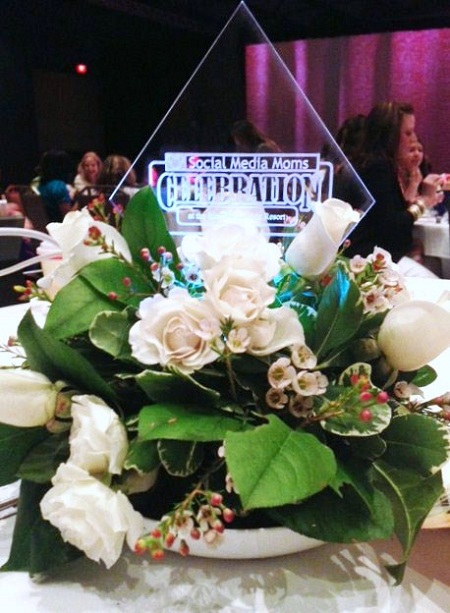 Disclosure: I funded my trip to the Disney Social Media Moms Conference however, some the events, meals and gifts were subsidized.