Do not look. Leave now as this is not healthy for your body. It might be healthy for your soul and your mouth but not for your body.
Unless you consider an indulgent, amazing treat to be good for your body. In that case, stay.
Back in February, I shared some details about our Valentine's dinner and so I spent weeks begging for Easy Entertaining for the bourbon cream sauce recipe.
Bourbon Cream Sauce Recipe (Yield = ~1/2 cup sauce )
Ingredients:
1/2 cup Heavy Cream
2 Tablespoons Granulated Sugar
2 teaspoons Butter
2 Tablespoons Bourbon Whiskey
1 Prepared butter pound cake
Real ice cream. optional
Directions:
1. Combine cream, sugar, and butter in a small saucepan and place on low heat.  Simmer for 10-15 minutes, stirring occasionally, until sauce has reduced and thickened.
2.Remove saucepan from heat and add bourbon.  Return to heat for a few more minutes, stirring constantly.  Pour into a cup or jar and refrigerate until completely chilled.
3. Preheat the grill on low. Slice the pound cake up and grill each side. Top with ice cream and bourbon cream sauce.
Would you like a bit of sauce drizzled on?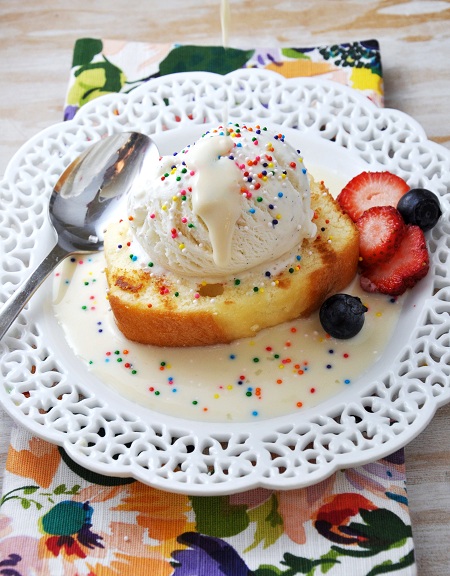 A bit more?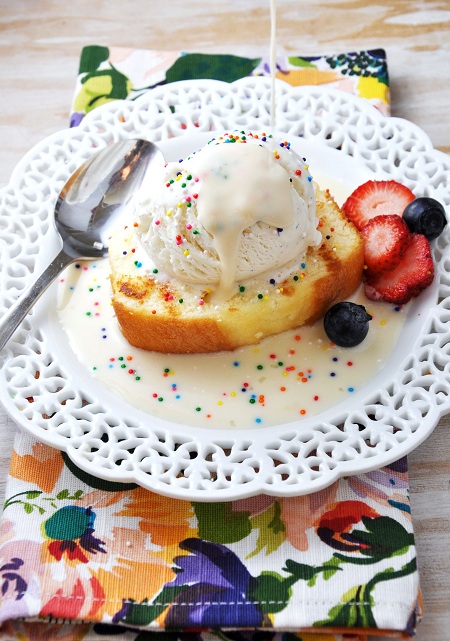 Not enough?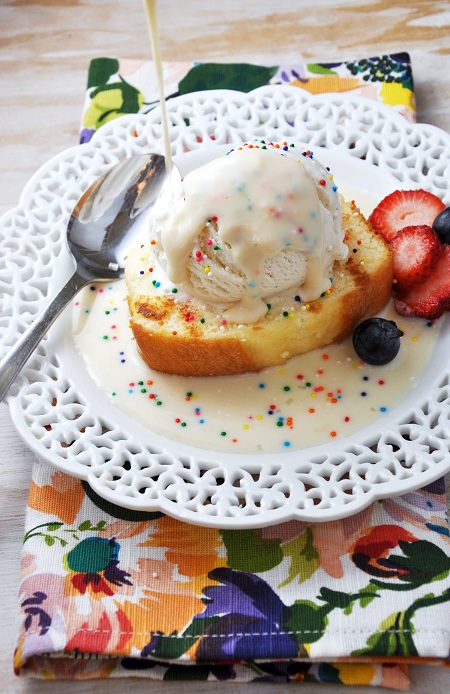 Wow, are you sure? There goes the sauce.