If you are a Facebook Fan, you already saw me make this announcement a few days ago but since I am posting it here, it is now officially official: I am a Cookbook Author!
I co-authored a fun & unique cookbook with Lydia Walshin of The Perfect Pantry titled 'Rhode Island Recipes: Creative, healthy cooking with iconic local foods'.
This fabulous and unique cookbook idea was solidified back in January when Lydia and I were having coffee. We wanted to do a cookbook but it had to be unique, support Rhode Island and also give more insight into iconic RI foods.  Lydia shared this idea that she had in her mind for a while, we brainstormed for a few hours and by the end of the day, Rhode Island Recipes was born.
The cookbook features 30 recipes using iconic foods from 17 local Rhode Island Companies with mouth-watering photos and is available in multiple formats, including e-book and print. While we do hope you order the Rhode Island products that we love so much, we did include substitutions in each recipe so don't worry if you do not have the exact product.
Since I know you are clam-oring to grab a copy, head over to RhodeIslandRecipes.com.  While you are at it, please join us on Facebook, Twitter and Pinterest.
Although this book was a labor of love involving plenty of work, we were sure to have fun as well!  At the beach…..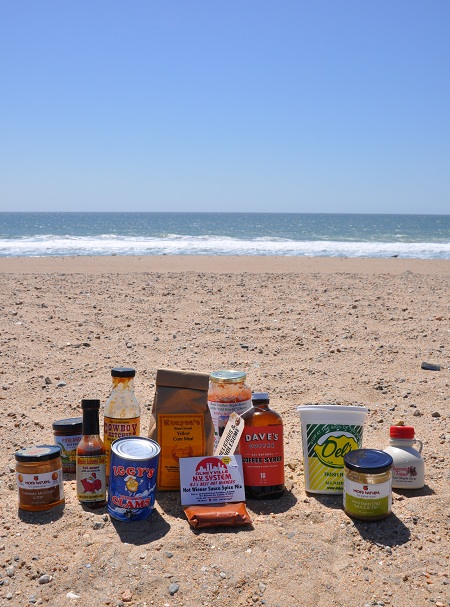 Posing with our own town signs…..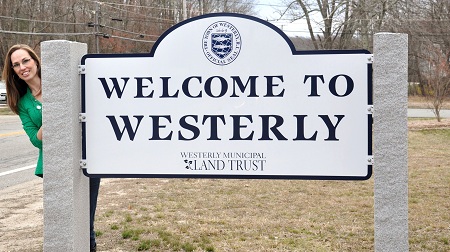 State signs as well (which are surprisingly sparse so some tax money needs to go to remedy that situation)…..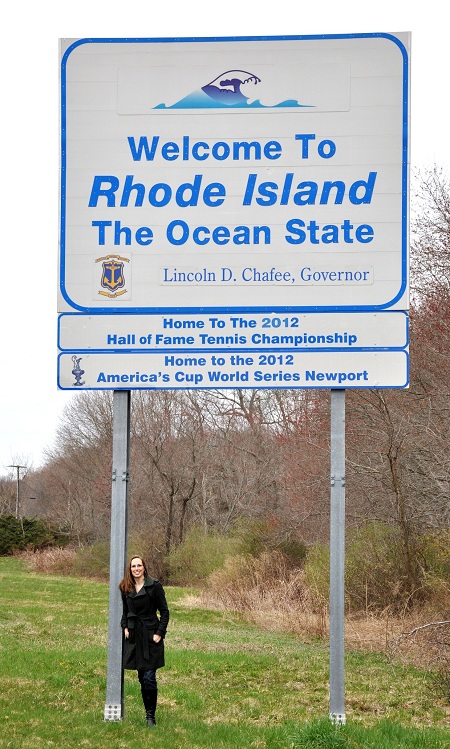 My husband was the lucky one that took photos of us, which you can see was a fun time for all (we are pretending to take a sip from Newport Storm beer that is featured in the book)…..