Yes, there is still so much to tell you about my trip to Disney as part of the Disney Social Media Moms (DSMM) event. Before I get to Merida's Coronation, I wanted to share a bit about the end of Day 2.
The evening of Day 2, we were taken to the Hollywood Studios back lot where the Lights, Motor, Action! stunt show normally takes place. They literally rolled out the red carpet for us.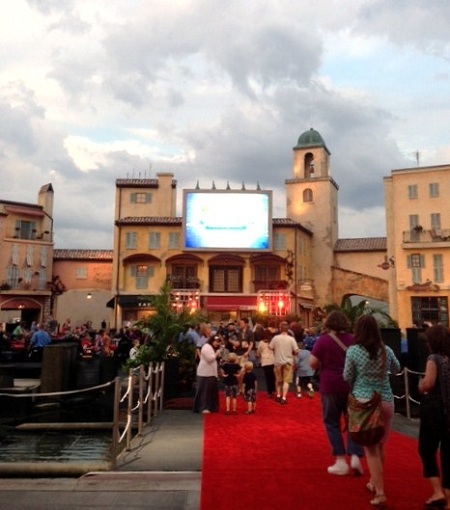 Not only did they feed us, but they had a fun dance music playing car there – well, the DJ played the music but it was out of the back of this car.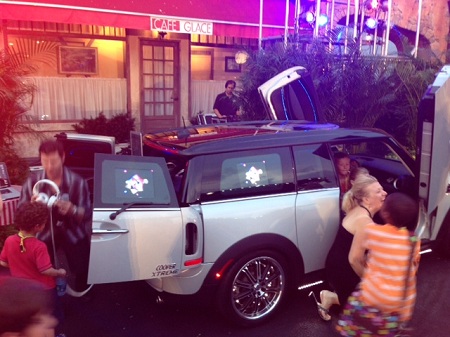 There were also characters there greeting families as well as the artists who make these amazing paintings. With all of this activity going on, I did not take any photos of the food but I do recall eating plenty of shrimp.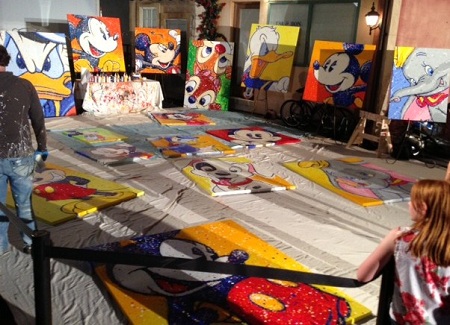 Shortly before I left for DSMM, I received this invitation and could not believe  it as each day the event was getting more and more exciting!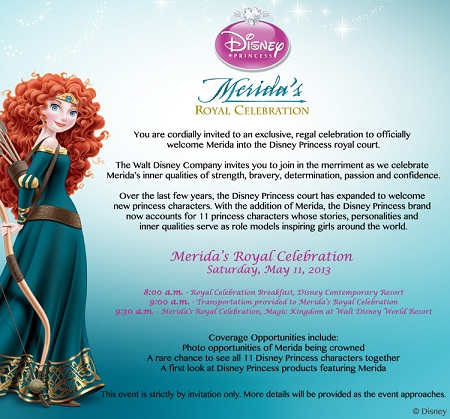 We headed to Magic Kingdom bright and early on Day 3 to attend Merida's Coronation. Suddenly, we were surprised with special guests Rosie and Sophia Grace from The Ellen DeGeneres Show!!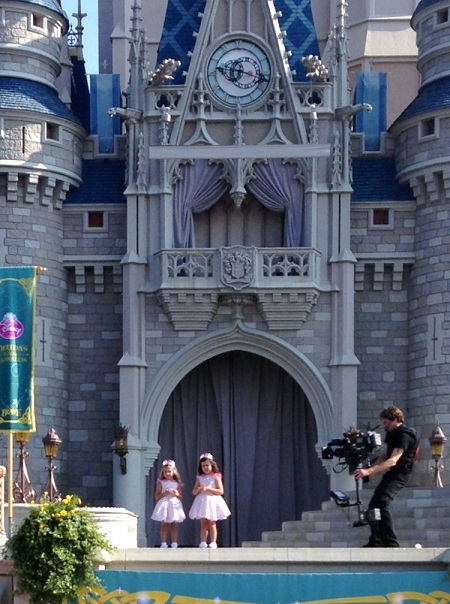 After they sang their little hearts out and charmed our hearts, Gabby Douglas and her Mom came onto the stage.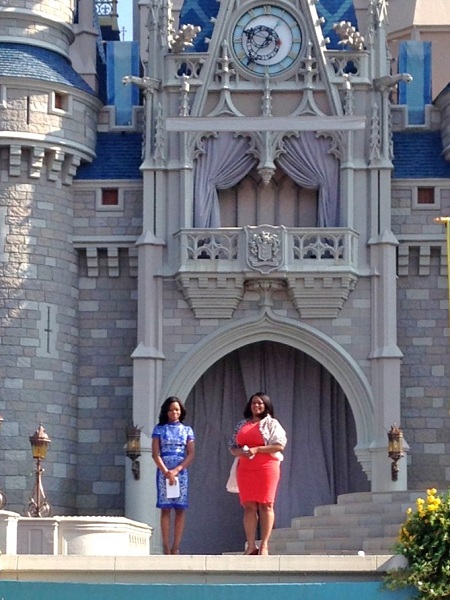 They introduced the Disney Princess court followed by Merida's mother, Queen Elinor. Merida arrived on a horse with her trusty bow and arrow and was crowned.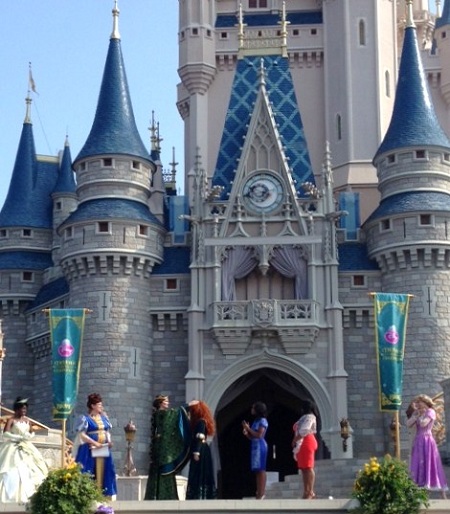 The entire Disney princess court was presented!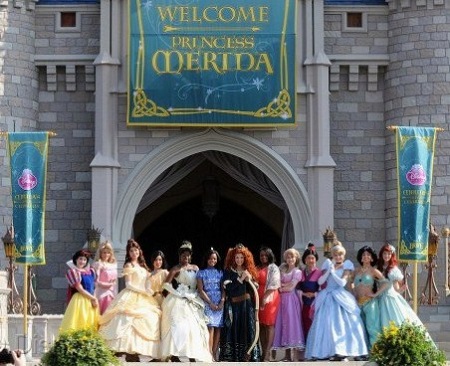 *This and lead photo courtesy of Disney Parks Blog
Other Disney Social Media Mom posts from Day 1 and Day 2.
Disclosure: I funded my trip to the Disney Social Media Moms Conference however, some the events, meals and gifts were subsidized.