Today my son and I attended the Festival Fete at Garden City Center in Cranston (Don't be sad if you missed it today as it runs is open tomorrow from 10-5 and is free).
The fete is a one-of-a-kind community art festival featuring American craft artisans, local "festive food," strolling entertainment, live music, free children's crafts, and a specially-designed community art project. Naturally, I was looking out for all the food vendors.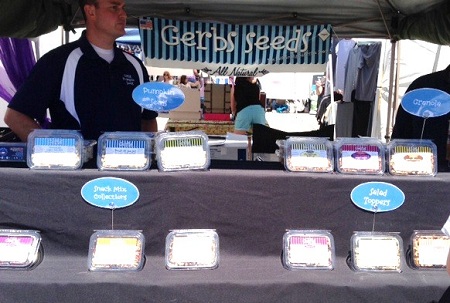 I was happy to stumble upon Gerbs' Seeds. Gerb's is featured in my new cookbook, Rhode Island Recipes. I was thrilled to find they have added a number of new items to their line.
I also enjoyed finding Granny Squibb's Teas, made here in RI. My son chugged down their raspberry tea.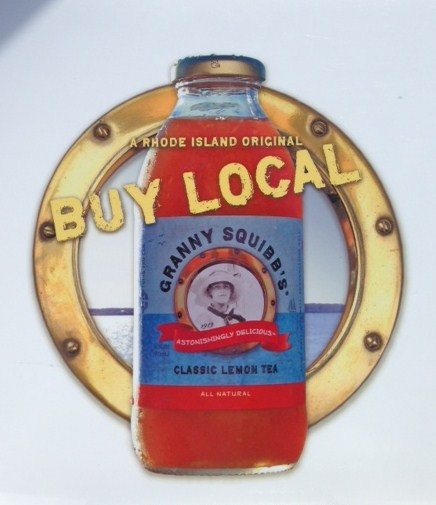 Kettle Corn is always a big hit.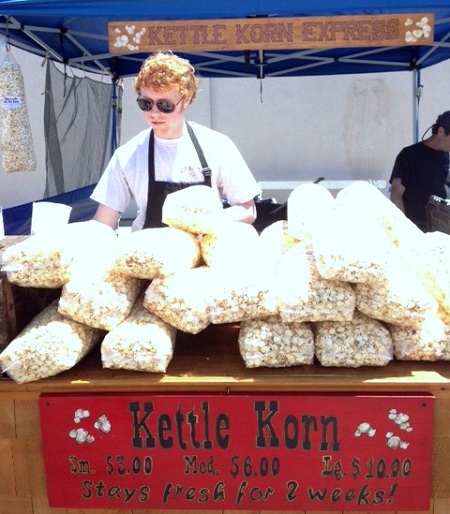 There is also music to entertain and amuse.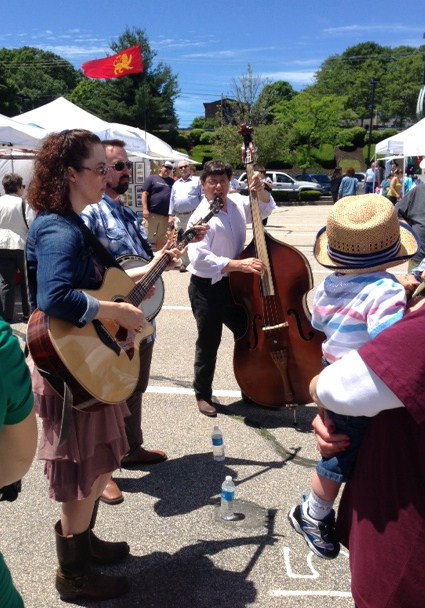 And pa-lenty of kids activities. There are also many vendors who hand craft home decor, baby items, and jewelry.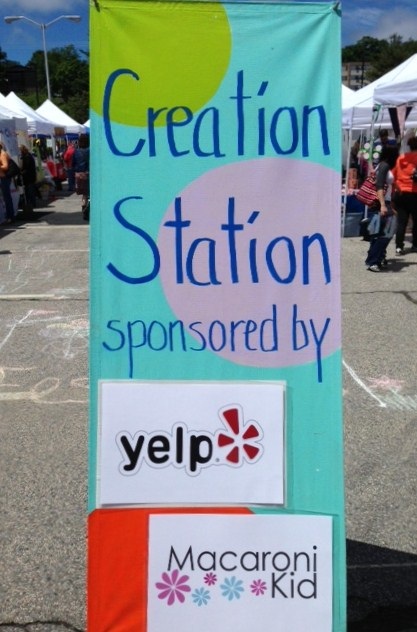 The gorgeous Art selection is easily going to satisfy all taste and decor. One of my favorite artists, whose pieces hang in our home, is Mike Bryce.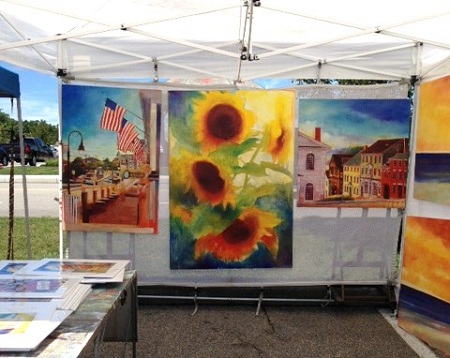 Ben also enjoys Mike's Art.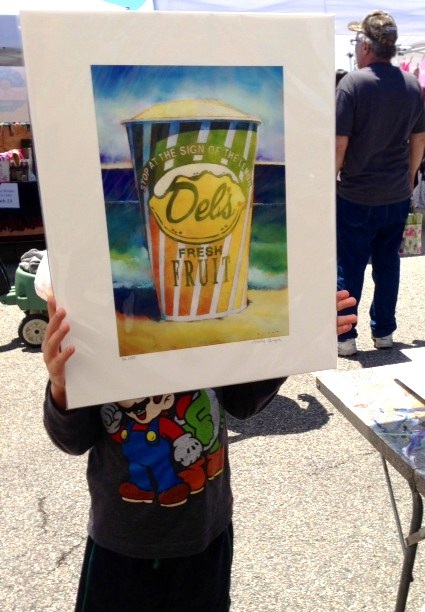 Finally, one of the most meaningful vendors there was Smashing photos. They support the non-profit 'Art is Smart' and donate the entire $5 to them and you get to dress up and have photo-booth photos taken.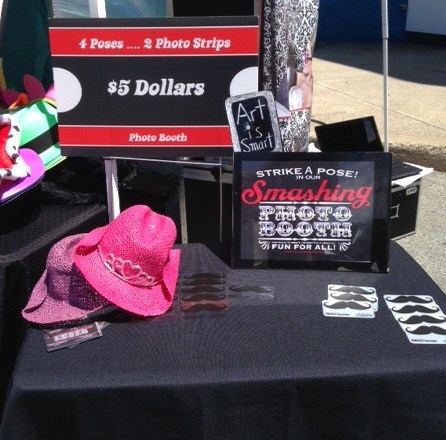 Be sure to grab the family and head down tomorrow and enjoy being outside at this great Festival.