Monday started off early and busy from the get go. I met Lydia as we headed to our first appointment of the day: An interview at WADK radio station in Newport.
We had a fun interview with Bruce Newberry and chatted all about the book and recipes. I was thrilled to have such a lively host to chat with and I think you will also enjoy listening when the interviewe is  re-aired on 'Dining Out with Bruce Newbury' this Sunday, 6/23, between 11 AM and 12 Noon on AM 790 in Providence.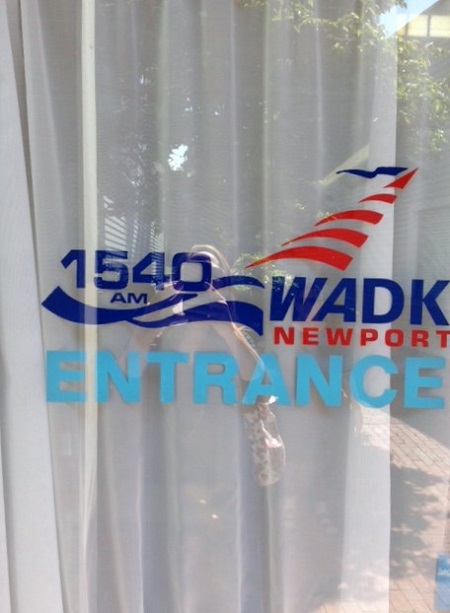 After the radio show, we headed to an amazing chocolate shop, la maison de coco followed by lunch (which is worth a post in itself), and then a meeting with the Top This Pizza Crust company, which is featured in our book.
The story I most want to share with you is about our misadventures on the Pell Bridge in Newport. This is a toll bridge which charges $4.00 each way unless you have an easy pass. I accidentally went through the wrong lane and did not pay on our way into Newport (whoops!) but the story does not end there.
Seeing as it was an honest mistake, Lydia and I stopped at the main office when leaving Newport so that we could fess up and hand over the $4.00. However, they would not take the money and instead sent me home to wait for my ticket to show up in the mail.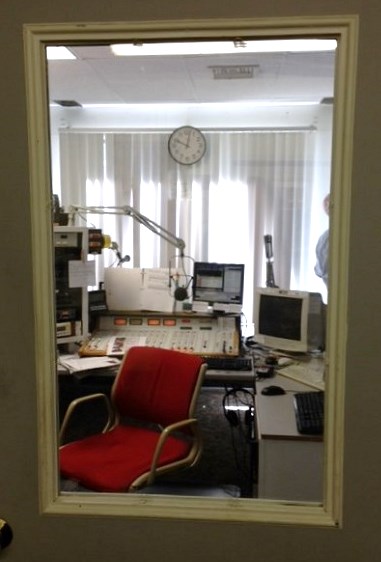 For more on the radio show and to see how glamorous we look wearing headphones, head to Rhode Island Recipes!