Today I need to prepare my home and make food for an exciting day tomorrow as I prepare for a visit from the Providence Journal.
They are coming to interview us about our cookbook 'Rhode Island Recipes'.  Have you picked up the ebook or print book yet?
In the meantime, I wanted to share some pretty food with you that we were served at the Opening Night at Food Blog Forum 2013.
This is the Truffle Tarragon Potato Confit with Poached Eggs, Truffle Pearls and Shaved Parmesan.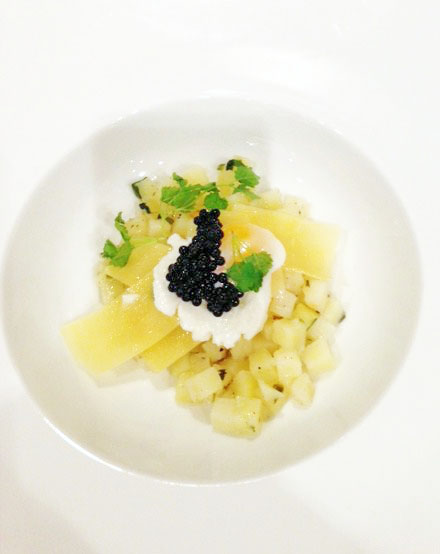 Grouper with Maple Glazed Onions and Currants with Saffron Orange Sauce.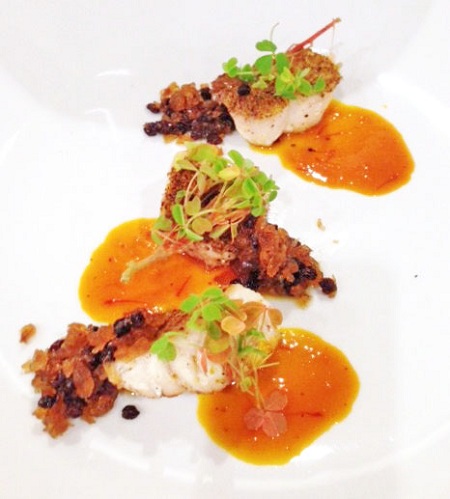 Pork Tenderloin with apple puree, candied walnuts and brussel sprouts.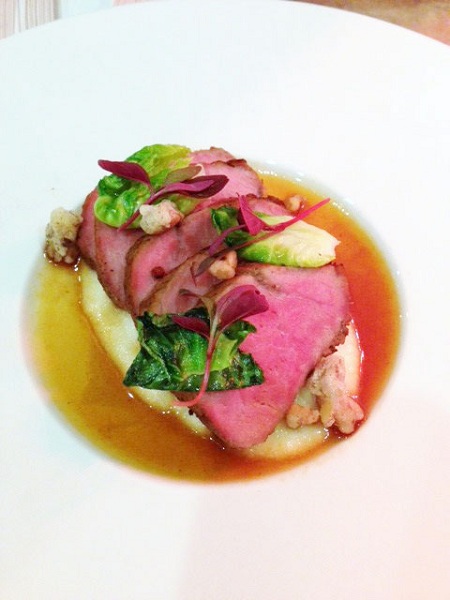 After nibbling a bit, I grabbed a drinky and a few favorite dishes and headed back to my room. See, I spent so much time trying to meet people, that I did not really fill my belly.