Last Wednesday was amazing busy and fun. First, we were blown away by the amazing article in the Providence Journal!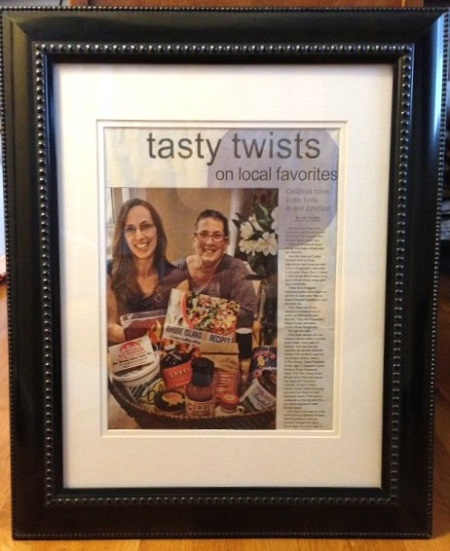 Second, we moved along to The Rhode Show. It may appear that I can't stay still however, this is not because of coffee or nerves, but because I had the sun in my eyes so I kept moving my head around to avoid making my eyes tear up.
Afterwards, we had a few meetings about more cookbook marketing and opportunities.
I hope you are enjoying sharing this journey with us and that you are also following along at Rhode Island Recipes website and Facebook community.
Besides the article in The Providence Journal, their photographer, Sandor Bodo, created the video below. My first appearance in the video shows me going bug eyed; I assume I was simply reacting to the luscious food we made from our own Rhode Island Recipes Cookbook.