As I had mentioned a while back, our son had been asking us to paint his bedroom green. We told him that it would get done once school got out this year and so in mid-June, his room went from a super pale nursery green to this vibrant green color.
Naturally, the day I take photos, it is cloudy so it is hard to capture the true vibrancy.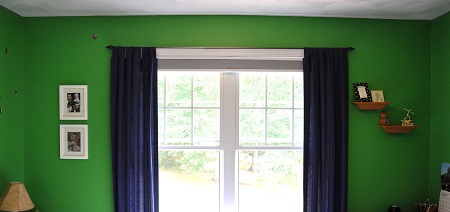 He loves it and as you can tell, also likes the color blue and outer space.