I am officially done with the 22 Invisalign trays prescribed for my bottom teeth. I still have 6 more trays more for my top teeth and may even have refinements, but I am thrilled that I have gotten through 22 trays (I am a member of the Invisalign Mom Advisory Board. I will be receiving complimentary treatment from Invisalign)!
Over the past 44 weeks or so, I have learned many helpful tricks and lifestyle tips for a more enjoyable Invisalign treatment:
1. When you remove the trays to eat or drink, place them into a small bowl filled with water. I find it makes it easier to clean your trays if you don't allow 'stuff' to dry on the them.
2. Keep two sets of cleaning essentials if you have a multilevel home. You will be more likely to comply and pop the trays back in quickly after eating if you do not have to drag yourself up or down stairs to get your toothbrush, floss and mouthwash.
3. Keep a travel set of toothbrush, floss and mouthwash in your purse, car etc. so you always have the ability to clean your mouth and trays.
4. Be sure to buy toothbrushes with varied bristle lengths so you can get toothpaste into all nooks and crannies of the trays.
5. Set a timer when you remove the trays when you eat or drink, so that you do not forget to brush and get those trays back in your mouth so that you can aim for wearing the trays for 22 hours a day.
6. When it is time to switch to a new set of trays (usually every two weeks), plan to do it at night. Take some ibuprofen and pop them in just before you fall asleep so you will snooze through the first few hours of tightness.
7. After you switch trays, wait a few minutes after removing them before you eat as your gums/teeth may be tender.
8. Always ask your doctor to give you some wax and a 'chewie', which is a little green colored tootsie roll looking thing that you bite on when you put in your aligners – they help make sure they are on snugly.
9. Prepare to have folks looks at you when strangely when you walk around your house saying 'Where did I put my teeth?' or 'I will be right back, I need to take my teeth out' or 'I need to brush both sets of my teeth'.
10. You need to plan ahead when going out and be sure to have your travel set with you as well as a proper container to place the trays in while your eat/drink. And do not wrap the trays in a napkin as you will leave them on the table or throw them out. If you must, stick them in a pocket in your purse or eyeglass case.
11. You may find some of the edges on the trays to be rough for your tongue or lining of your mouth so you can either use fine sandpaper to smooth them or ask the orthodontist to smooth them out for you.
12. Prepare to become a flossing fool and notice all the plaque on other people teeth.
13. Wash your hands before you pop the trays in and out – keep those germs out of your mouth (Do I sound like your Mom?).
14. Keep your own fresh towels near your sinks for tapping your clean trays onto after washing them. Your don't want to be wiping the trays the bathroom hand towel.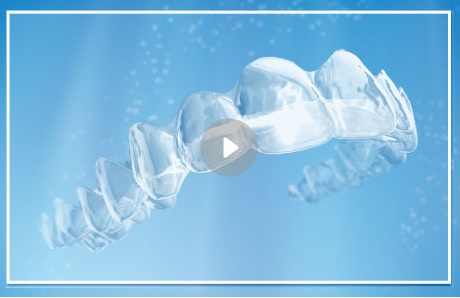 Now I know these are awesome tips but I also asked  my Orthodontist to share some 'on the job' tips as well:
*Before you switch to a new tray, it may make them a bit easier to put on if you first rinse them in warm (not hot) water.
*Always make sure your teeth & trays are clean before wearing them.
*No drinking sugary drinks with trays on – you don't want all that sugar stuck between your teeth and trays.
Find out why Invisalign is a great way to go for straightening your teeth.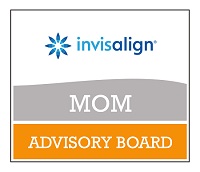 Disclosure: I am a member of the Invisalign Mom Advisory Board. I will be receiving complimentary treatment from Invisalign, but all opinions expressed are my own.