*This post is sponsored by Udi's Gluten Free Foods*
For those who are Gluten-Free, either by choice or necessity, you may have found yourself wondering 'Where do I go from here?' or 'Where do I start?' when you first began on your journey.
With this in mind, I decided to toss the following question out onto social media 'When you were just starting out on your gluten free journey, what do you wish you had known?' and share the responses.
From Twitter:
@Poorsmansfeast: "that it's not about imitation. It's about freshness and seasonality and texture. And not everyone needs to know about my allergy."
@NoNoncentsNanna: How can I make gluten free recipes not be so dry?
@GeorgeGSmithJr: "How annoying people will be about my allergy."
Friends on Facebook chimed in as well:
Jessica from Eat.Sleep.Be.: "To keep an eye out for sauces, candies and condiments that contain gluten – from soy sauce to licorice."
Erika from Confessions of an Overworked Mom said "It's easier to find new favorites that are not gluten free than to find gluten free products of things you used to enjoy eating."
Carolyn from All I dream about is food: "I wish I'd known that gluten-free was so versatile. I really thought I was limited to a few ingredients because I have to be low carb as well and I despaired. But now I feel like my ingredient repertoire has expanded and I can make almost anything gluten-free and low carb." Plus, she shared and amazing gluten-free recipe for Fish Cakes.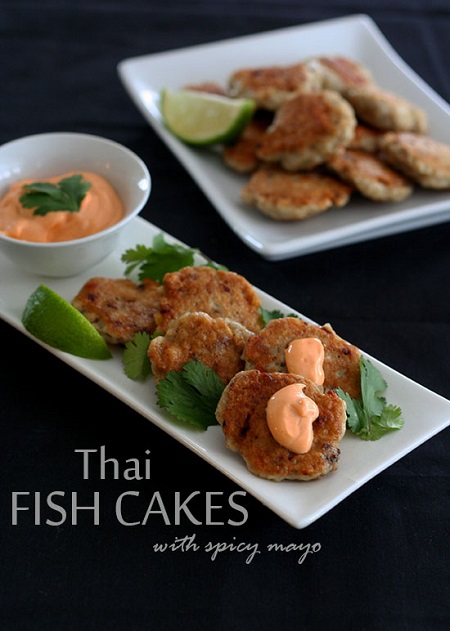 Melinda from kitchen-tested.com: "I've been gluten free since June 2013 and I when I started, I wish I knew that just because a food is gluten free doesn't mean you can eat more of it. Also, making "flourless foods" doesn't mean you have to add cups and cups of sugar to make up for it."
She is also kind enough to tell me about her fabulous recipe for gluten-free Macadamia Nut Fudge Clusters. You must try it!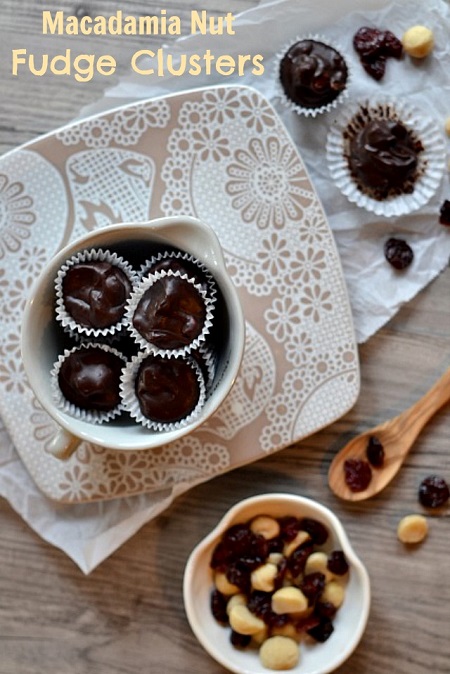 Martianne wished she had known "where to go for less expensive ingredient options."
Sherrie from With Food and Love: "I wish I had known to focus more on naturally gluten free foods instead of processed gluten-free replacement foods. To prove her point, she is sharing a recipe for Roasted root vegetable fajitas.
Sherry from Super Exhausted needs some help so maybe some of us can help her: "I need recipes that can both be gluten free and non gluten free = cook once feed both. I don't want to cook only gluten free because of cost. How do you both at the same time?"
Ara from Hot Mama Hikers wrote "That I would feel so much better after only a short time, and I had no gluten intolerance. I will never go back."
Rachel from This Mama Knows wrote "To try different brands of products, not all gluten free products are the same, you may dislike one brand and love another."
Before I leave you, I know you need to add a few new gluten-free recipes to your repertoire and let you know that below there is a link to Udi's Gluten Free Community which is an amazing resource.
Banana Bread from Food Faith Fitness.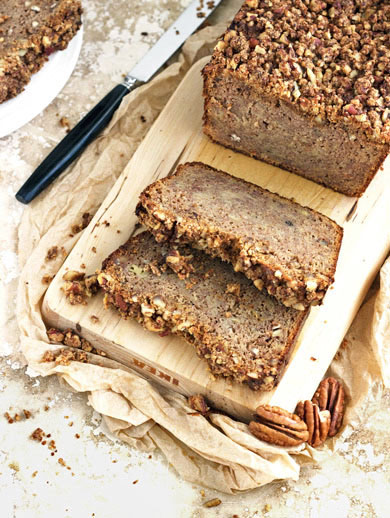 Smoky Roasted Cauliflower Soup with Herbed Chickpea Dumplings from An Edible Mosaic as featured in the lead photo.
Chocolate Peanut Butter Protein Pancakes from The Lemon Bowl.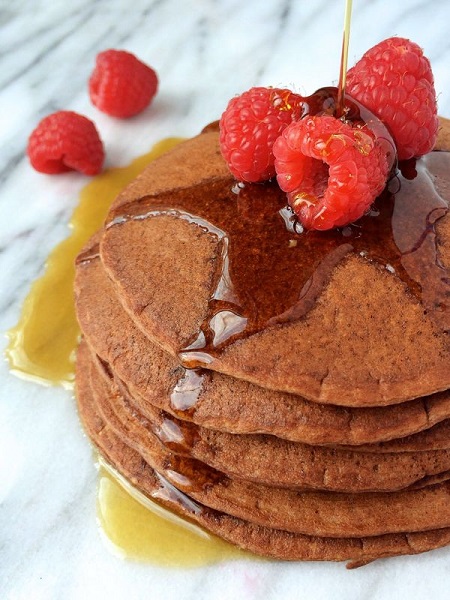 Chocolate Overnight Oats by Because I Like Chocolate.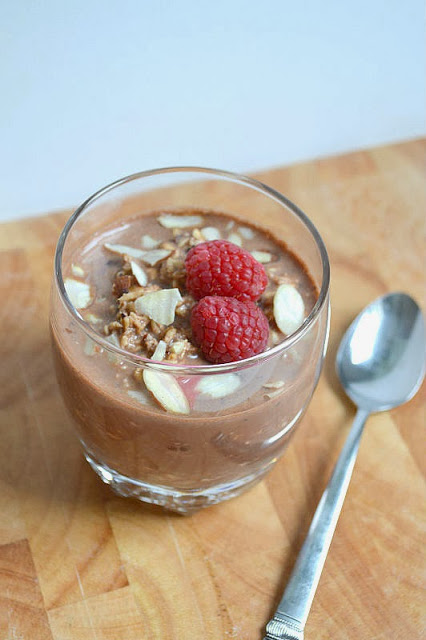 Fudgy Black Bean Brownies by Renee's Kitchen Adventures.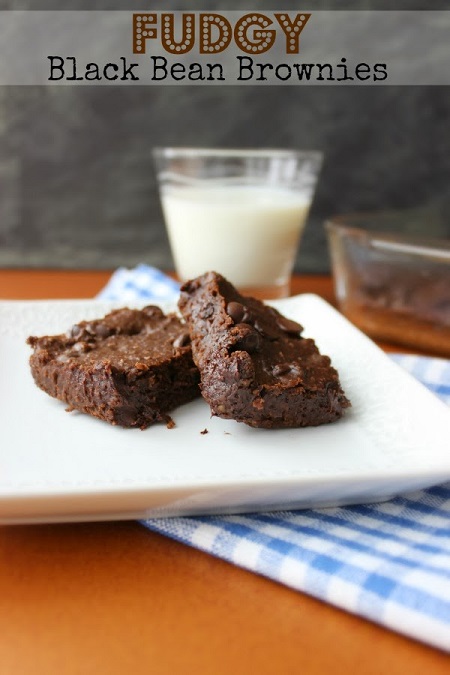 Healthy Chicken & Salsa Verde Quinoa Bowl by Wonky Wonderful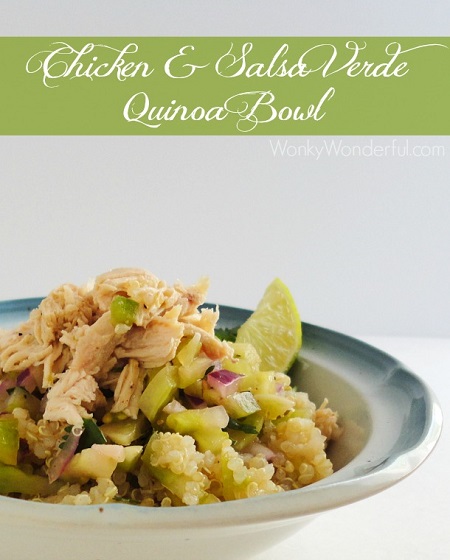 Sweet Potato Bites with Avocado and Bacon by The Law Student's Wife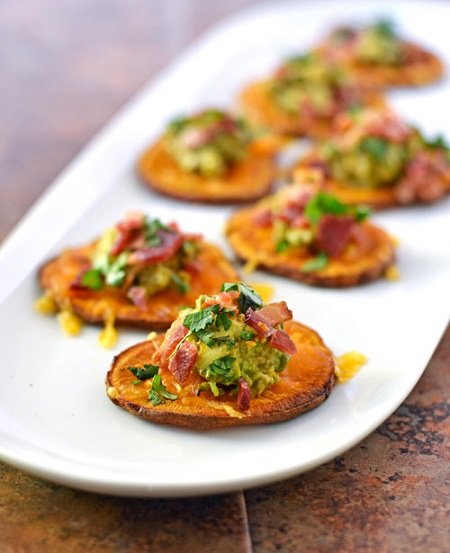 Learn more about living gluten free! Visit http://udisglutenfree.com/community
This is a sponsored conversation written by me on behalf of Udi's Gluten Free. The opinions and text are all mine.