This past Monday, the hubby and I had one last weekday lunch date before I start my clinical research job next week. We headed to the famous Ocean House in our town (yes, we were a stones throw from Taylor Swift's house and yes, you can stare at it from Ocean House) and dined in their Seasons restaurant.
We made ourselves look presentable and enjoyed letting the valet park our car, all while giggling that the poor guy is probably used to parking clean Mercedes rather than beat up family Honda's.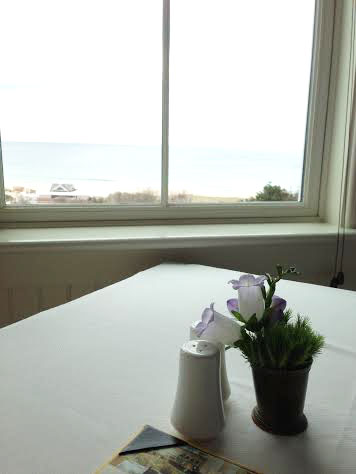 I opted for a half soup and sandwich of a mushroom and roasted red pepper grilled cheese with potato leek soup while the hubby went for the Reuben style sandwich.
I will miss the occasional weekday lunches with my hubby but will be sure to have some lunch time face-time sessions.