Since my last post, I have been fitting in doctor's visits, shopping for career wear, doing some extra volunteering at school with the kids, and squeezing in some time for dates.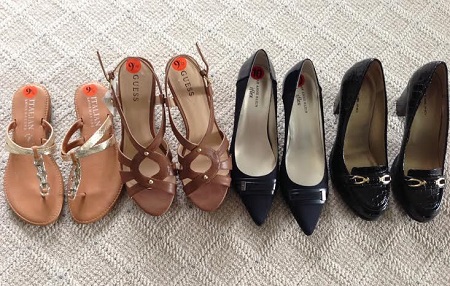 Hubby and I also tackled another D.I.Y project – a headboard for the king bed we bought last summer! We found a gorgeous old door at a 'American Pickers' type of shop located in Mystic, CT. Some dusting and a nice wood polish was all it needed to be ready for some brackets and screws -> Voila, a headboard!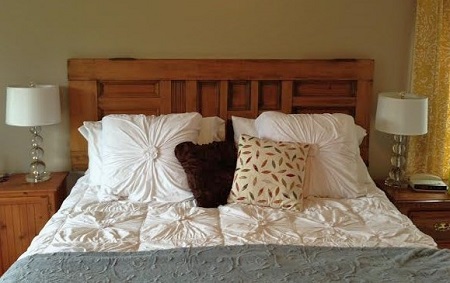 Mother's Day began with a lovely breakfast in bed, a balloon and the best cards ever (one shown as lead photo). We then went and bought some plants, more vegetables, and ordered some furniture for our front porch. We came home and began building MORE of a raised garden bed – not even kidding.
I don't know what got into my hubby but he decided we were going to grow even more of our own food. If this keeps up, I will need some overalls. During the excavation, some friends came by to visit.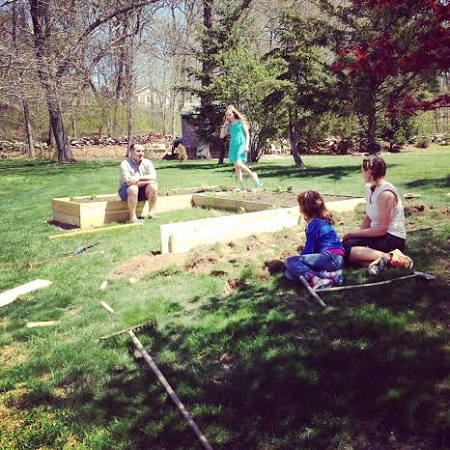 There was also time for some snacking and pretend play.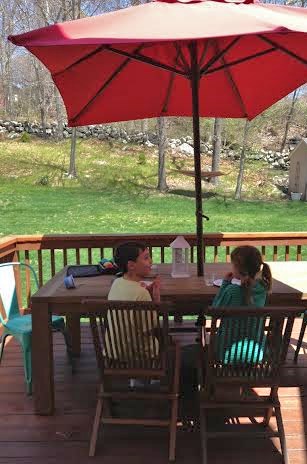 By the end of day, this is what the garden looked like. Time to get some rest as I start my new job tomorrow!