The following post is sponsored by FitFluential LLC on behalf of Reebok.
Last weekend, our family heading to the Reebok Headquarters to celebrate BOKS Active Kids Day.* The all-day event encouraged healthy activity and eating and was chock-full of great events.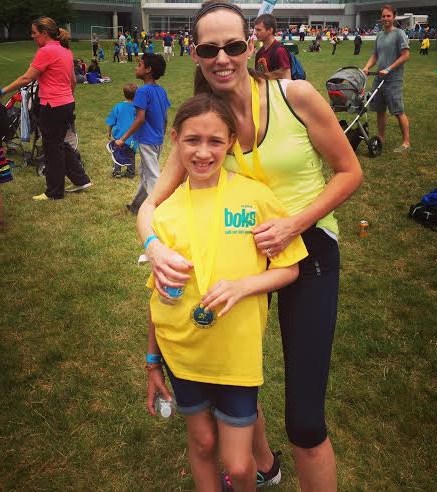 We wanted to spend the day outdoors with the kids putting our new Reebok ZQuick Electrify, sneakers to work. You may have already seen the kids versions available but the adult ones aren't on sale until July 1st at Reebok.com, so mark your calenders.
The ZQuick is a shoe made for running and general activity. The shoe is designed with a ZRated outsole, inspired by high performance ZRated tires. Nice colors eh?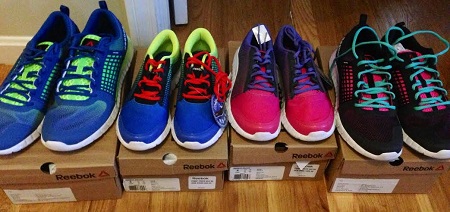 We participated in a fun run and our son became obsessed with Tug-o-War. There were also obstacle courses and spartan races for the kids – we  definitely appreciated the lightweight ZQuick's with all the activity.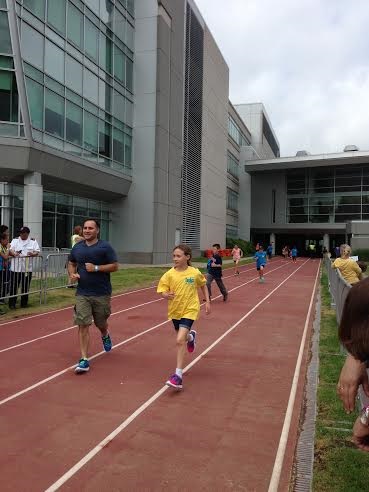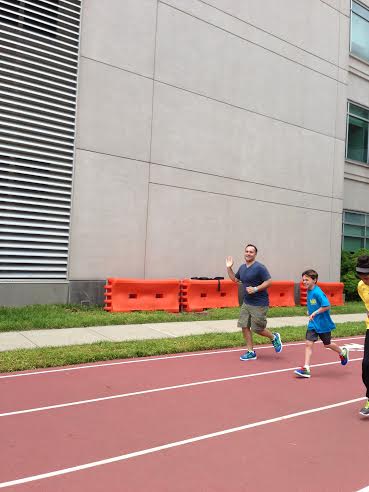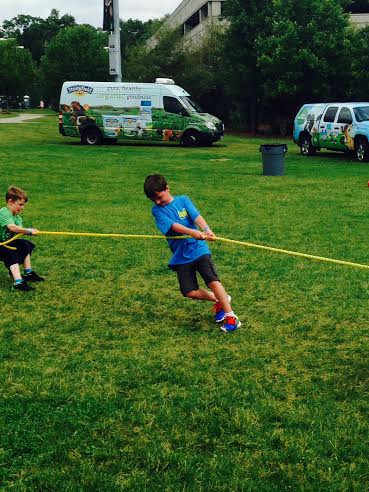 A major highlight for our daughter was too meet Olympic medal winner Aly Raisman.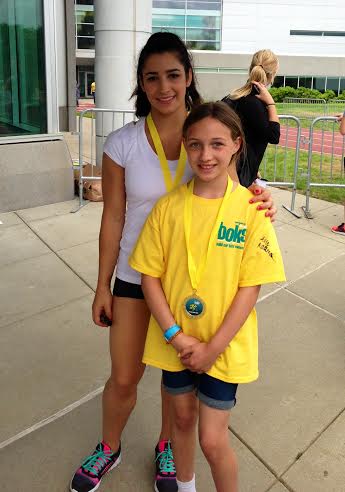 And have her T-shirt autographed.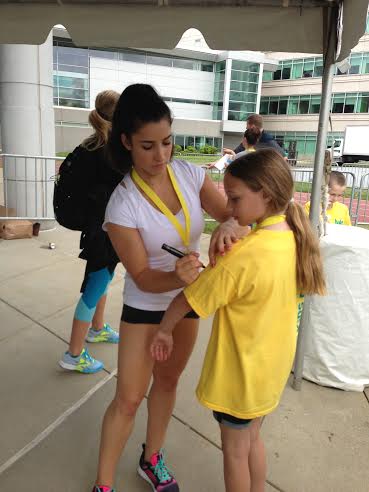 *BOKS stands for 'Build Our Kids' Success' and is an amazing before-school physical activity program designed to jump start kids' brains and prepare them for a day of learning. The program combines play, physical activity, team games and short talks on nutrition to create healthier habits for children to achieve life-long fitness.