In early July, the time had finally come: I finished all of the Invisalign trays, we were going to remove the attachments and assess the treatment. (I am a member of the Invisalign Mom Advisory Board. I will be receiving complimentary treatment from Invisalign).
In case you have not heard of attachments, they are small tooth-colored dots of dental bonding that are placed at precise locations on specific teeth. Attachments are needed because some types of tooth changes are difficult to accomplish with removable braces. It might be that the movement itself is a challenge or possibly the tooth has a shape or sits at an angle that makes it difficult for the aligner to direct pressure to it.  The idea is that this dot of bonding provides an anchor point, one that helps to direct the forces of the aligner more effectively to the tooth.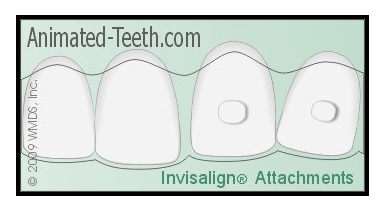 I was so happy when they polished off the attachments aka, the bumps that were on twelve of my teeth. Those little buggers made moving my teeth more effective but they made it hard to really tell what my altered smile teeth would look like from an angle. I honestly stared in the hand held mirror and smiled at myself. Then the orthodontist asked me what I thought. I told him that my smile looked much better for sure!
He then told me that we could make some further modifications, requiring possible another 6 months of treatment or move forward with fitting me for retainers and putting in the permanent, fixed retainers. I asked more about the fixed retainers and was surprised he was going to put them both my top and bottom teeth. I wasn't sure what to do and I felt a bit overwhelmed so I told him I need a few days to think.
I talked to my husband and kids and they loved seeing my new smile and convinced me to leave my new smile alone. My husband said that one could always find room for improvement in many areas but my smile looked great and you know what? He was right!
I realized that I feel confident with my new smile so I needed to just move forward. I headed back to the Orthodontist and they took impressions of my gums for the fixed retainers – I will share that experience in my next update!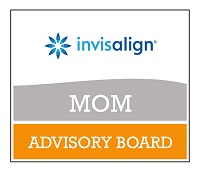 Disclosure: I am a member of the Invisalign Mom Advisory Board.followfollow I will be receiving complimentary treatment from Invisalign, but all opinions expressed are my own.