The week before school began, we took a trip to Virginia. In order to save a bit of time, we split the distance by flying to D.C./MD. and then driving to Williamsburg. Naturally, once we got to Maryland, we had to indulge in some crab cakes.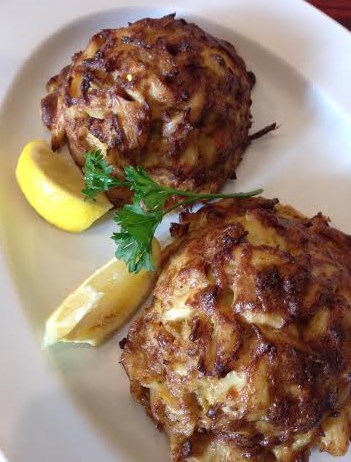 We planned our trip to focus on Colonial Williamsburg for the history and culture. The first place we stopped was the Great Hopes Plantation, where we let the kids experience how hard you had to work for a meal.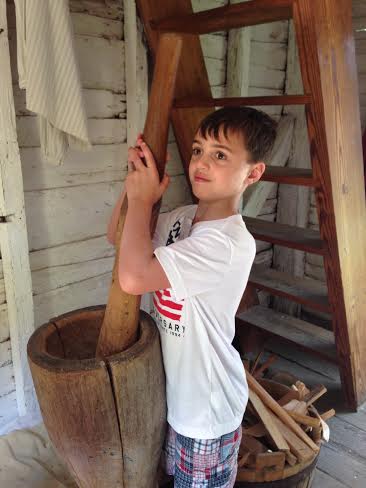 They also learned what you had to go through just to get a nice piece of lumber.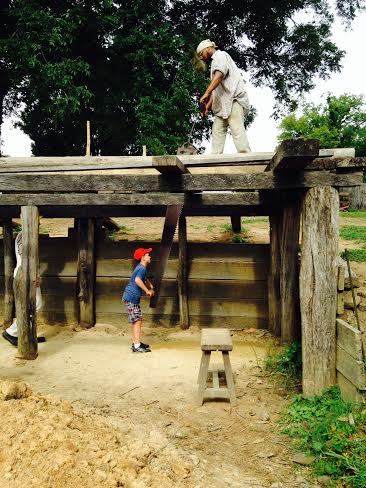 All that hard work created a craving for something sweet so the boys snuck into McKenzie's and grabbed two cookies (that's right, none for the girls)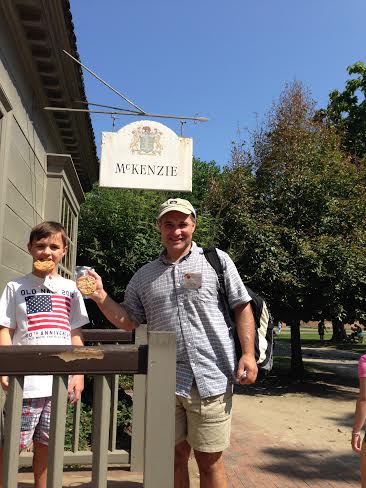 We went for a mansion tour, watched a re-enactment and then the kids punished us in the middle of town.
But we got them back.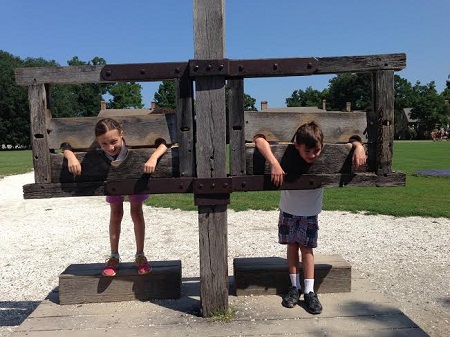 The post office visit was one of the kids' favorite – they could grasp how long it would take to print even one page of news.  Then we went upstairs and mailed some post cards with the stamp hand-canceled with the reproduction Williamsburg postmark, followed by a visit to the market, magazine, and lunch at Chownings.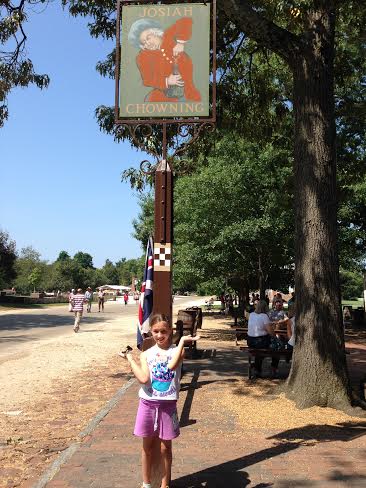 To wrap up Day 1, we took a lovely carriage ride. Only the rich folks could do this back then, so we felt like royalty as we sauntered through the streets.
Disclosure: We were provided media tickets. All statements are my own.