You may not be aware of this, but besides the other well known things to do at Colonial Williamsburg Revolutionary City, there are other unique and interesting programs you can do while visiting and one of them is taking a class at Taste Studio.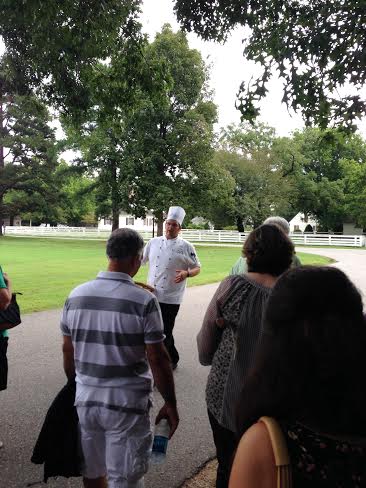 Taste Studio is located in the Williamsburg Inn and offers classes that incorporate fresh seasonal ingredients in unique ways. For our basil class, we first walked to some of the gardens, including the Kings Arms Garden, that are located in Revolutionary City.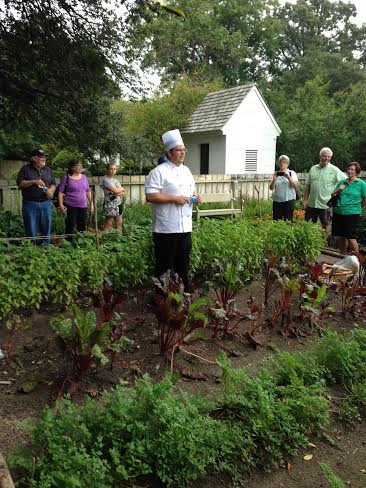 We learned about the heirloom quality of the foods grown on the grounds, gathered all the basil we needed, and headed back to the Inn to watch the Chefs work their magic.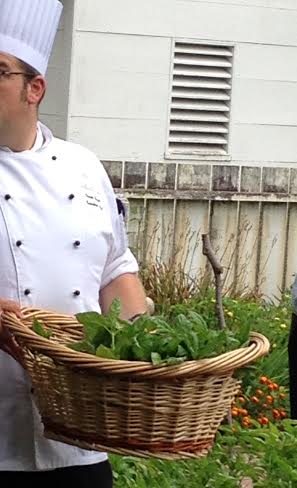 Besides myself, our daughter was the most excited about attending the event.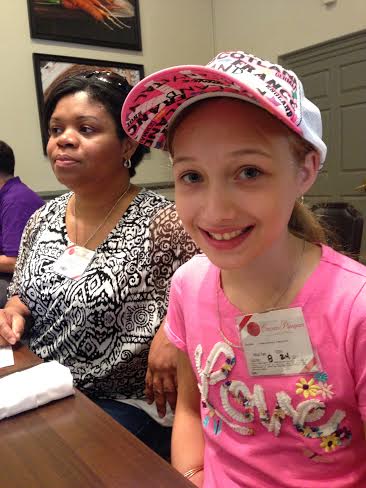 Inside of the Taste Studio, the attendees listen and observe the chefs work in their kitchen at the front of the room.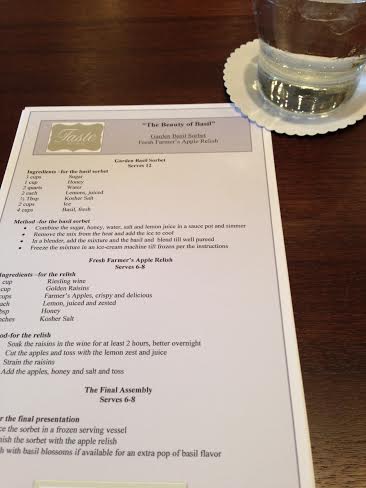 The first course was an Iced Raspberry-Basil Tea. It was so good that I wanted to grab it from each person at my table but they enjoyed it as much as I did so no extras for me. The chefs also made a ginger simple syrup to sweet the tea with as well as orange scented ice cubes for a special touch.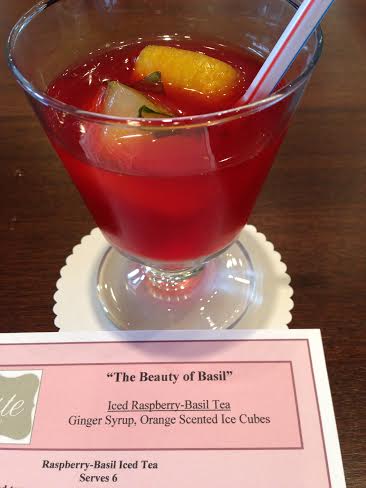 Next up was the gorgeous micro-basil pizza and man, I was wishing they would give me 18 slices. Before I forget to tell you, you do leave with recipes card so you can make all these recipes at home.
The final recipe was a basil sorbet which churned during the entire class time and kept us all sitting in anticipation. It was a perfect ending before heading back out into the southern heat.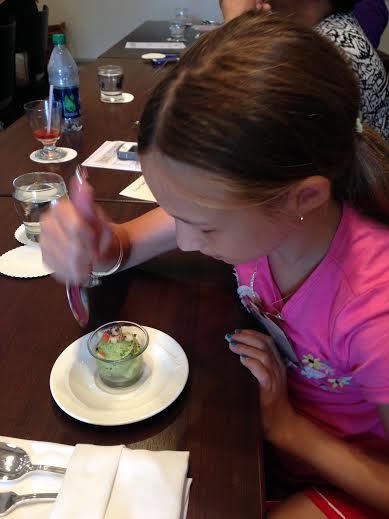 I think these classes are best suited for adults however, if you have a child over 10 who is interested in food, they would enjoy experiencing this too.
Some of the upcoming classes include Herbs, Figs and Field Peas – Be sure to plan in a trip to Taste Studio on your next trip to Colonial Williamsburg.
Disclosure: We were provided media tickets. All statements are my own.