Our girl turned 11 this April and although we had our family celebration on her Birthday, we did not celebrate with her friends until this past weekend.
She wanted a nature themed party so we started off with a hike and then returned to our home for some games (I ended up being pelted with water balloons), time in the bounce house, a cookout, and a scavenger hunt.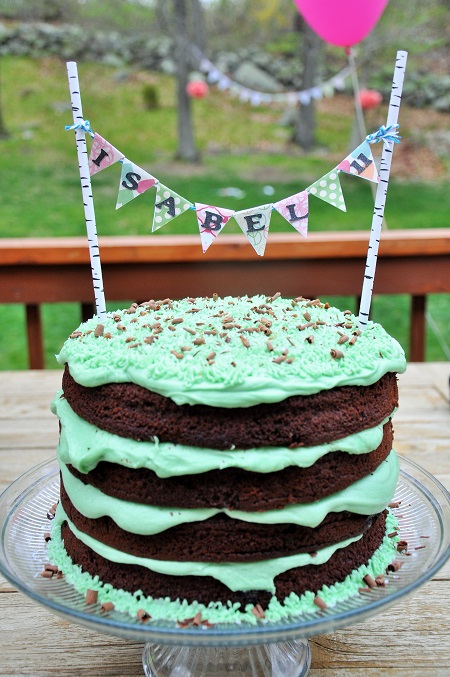 For drinks, we served water in mason jars, with cute 'birch tree' straws and for gifts, we requested donations for the local animal shelter.
As far as the cake goes, I made a chocolate cake with green tinted icing (not mint flavored) and made the cake bunting using scrapbook paper and more of the 'birch tree' straws.
I can't believe our girl is 11!