This past weekend, we took a break from home renovations (oh, so much to share with you) to stop by the annual Virtu art festival in downtown Westerly. A local artist was modifying a painting for us, and we were more than happy to take a short break from the ton-o-work going on at home, to pick it up.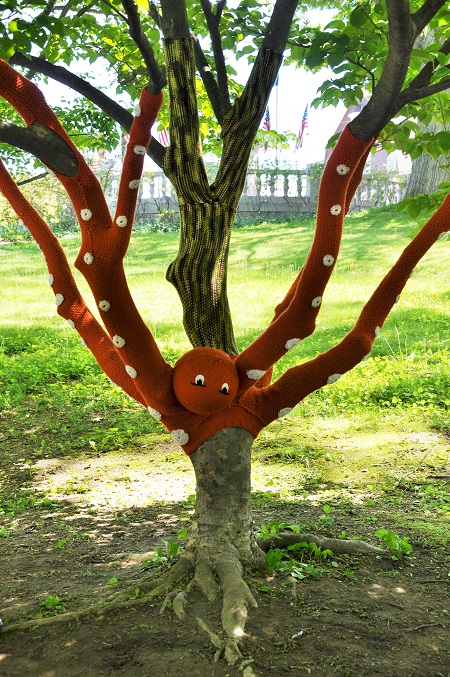 Besides enjoying the gorgeous natural scenery, we love to see the art, run into friends, and find new pieces for our home.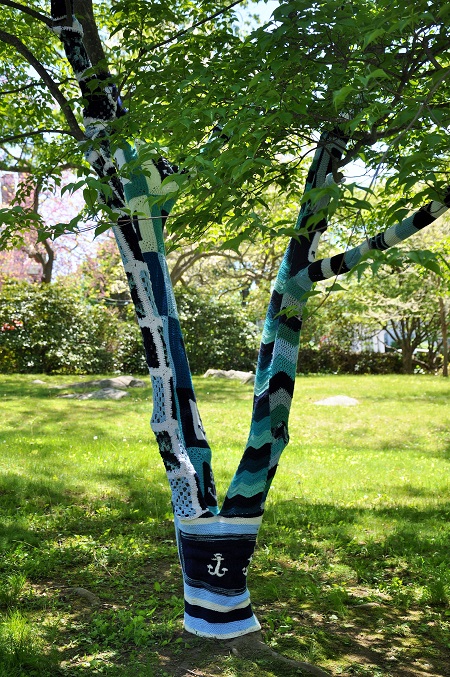 This year there was a fantastic surprise at the festival – the trees were yarn bombed! Have you heard of this?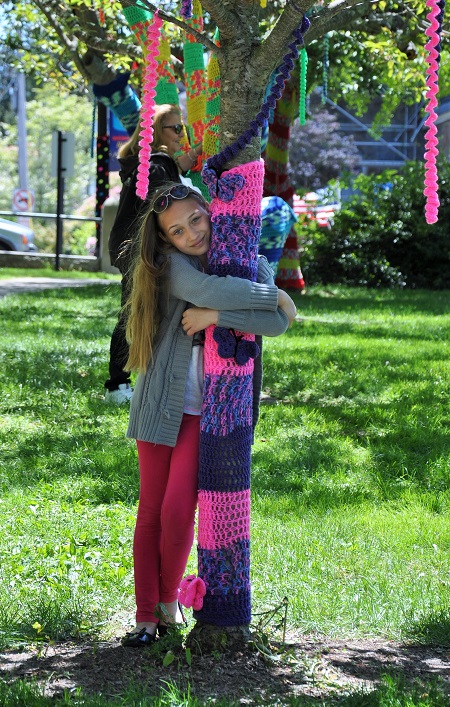 The definition of Yarn bombing aka yarn storming aka guerrilla knitting aka kniffiti aka urban knitting aka graffiti knitting is a type of graffiti or street art that employs colourful displays of knitted or crocheted yarn or fibre rather than paint or chalk.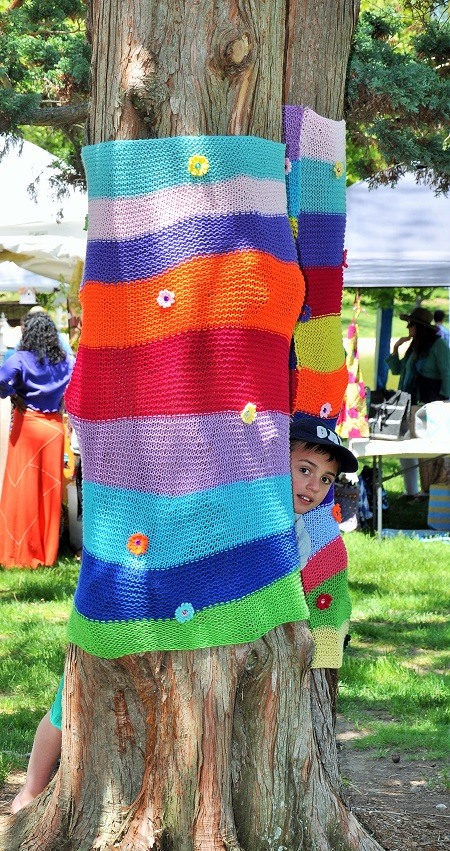 Adults and children were smiling ear to ear (and as above, playing with them) thanks to the whimsical tree 'cozies'.