One of our goals when we traveled to New Hampshire this year was to incorporate a bit of adventure into the vacation. We accomplished that at Attitash. Since we went just before summer officially began in these parts, Attitash was only open on the weekends so we headed there on Saturday and enjoyed it the entire 6 hours it was open.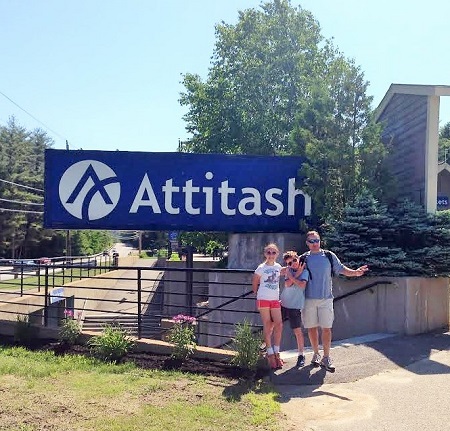 The kids looked at all the available attractions: Alpine Slide, Nor-Easter Mountain Coaster, Scenic Chair ride, Climbing wall, Eurobungy Trampoline, Airbag Jump, and the Slacklines and decided to start on the Alpine Slides.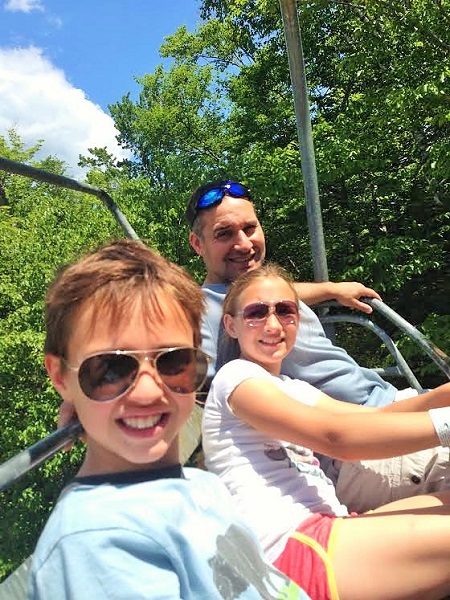 To get up to where the alpine slides actually begin, you take a scenic chair lift up the mountain, grab a car from the pile, load the car and yourself onto the slide and wait for your turn to go.
You then start to pick up speed thanks to gravitational pull but can control the speed through a self-guided break system. There are signs to warn when you must slow down and you best obey them if you want the most enjoyable ride possible.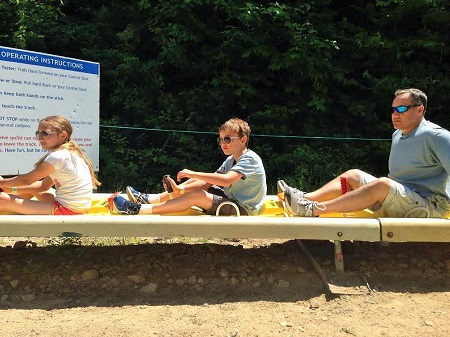 After going on the slides about 10 times, we meandered over to the Mountain Coaster. What struck me the most the first time going up the mountain coaster, is that it is a 5 minute relaxing ride.
That is followed by a 2 minute coaster cruise down the mountain and, as with the alpine slides, you can slow your car down with the break which my son didn't want to use at all, naturally!
Next up was the Airbag jump: I had to calm my nerves as I watched the kids leap onto the airbag. The first jump is at the lower platform and if you follow proper form at that jump, you can advance to the higher jumping platform. The kids  and my husband thought it was great and after the first jump, there was no stopping them!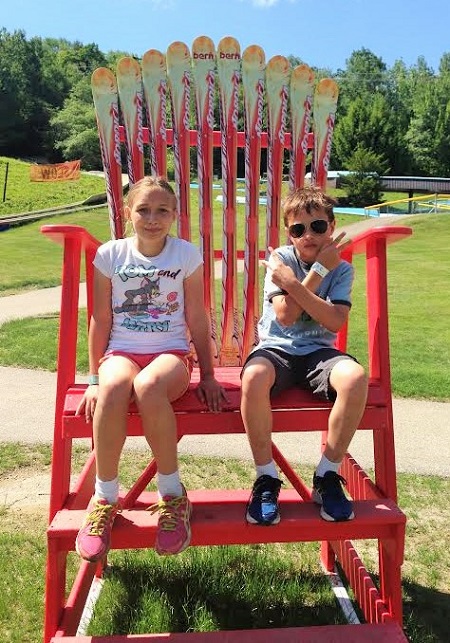 There are also water slides and a small pool area but they were not opening until June 20th. If you are wondering about refreshments, there is a restaurant located in the same building where you buy your tickets. The tickets get you a full 6 hours of adventure in off season and 8 hours during the summer season. You can go on the ZipTour, Mountain Biking, and Horseback riding. (separate ticket purchase).
We had an amazing time and you will too so get going to Attitash.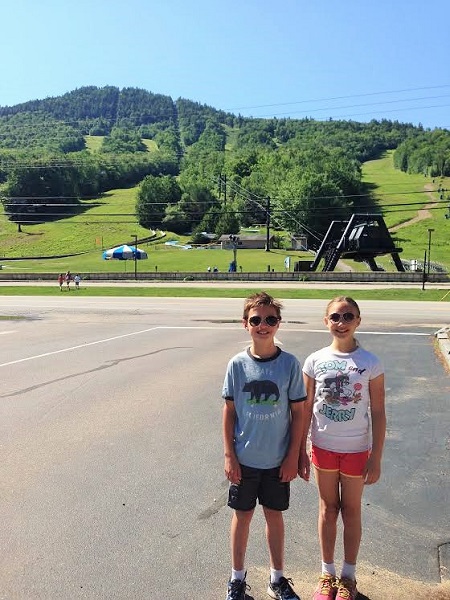 Disclosure: I was provided with tickets to facilitate my post. All opinions are my own.