Last week I had the honor of attending a delicious dinner at the Paragon Restaurant at the Foxwoods Resorts Casino. What made the evening even more spectacular was that the entire meal was built around the wines from Quintessa winery.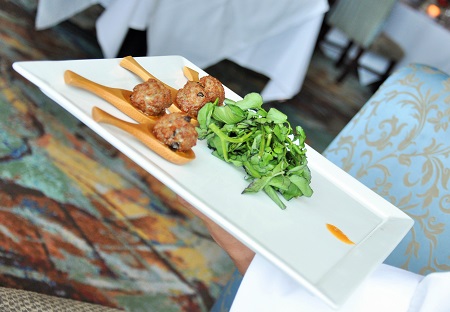 The evening began with a lively selection of Hordueves paired with the Flowers Chardonnay. Every single morsel was exotic and phenomenal.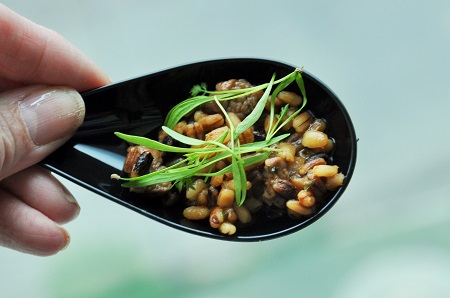 What I found most exciting was how much I enjoyed the Point Judith Skate Wing. Have you tried Skate?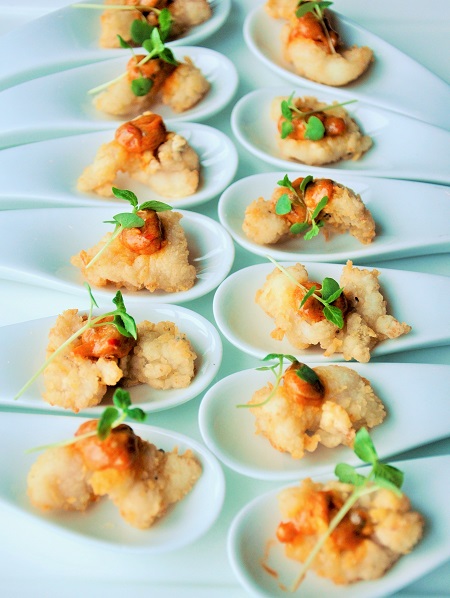 The first course served was the 'House Gin Cured King Salmon'. When the dish was first placed in front of me, I found I was blown away by how pretty it was – I mean really, look at it. I then put aside the fact that the Salmon looked raw and dove right in. I was well rewarded.
It was delicious – so delicious that many asked for seconds. I refrained as I had to leave room in my belly for the other treats to come. To make the course even more enjoyable was that it was served with the very smooth Prisoner Red 2013.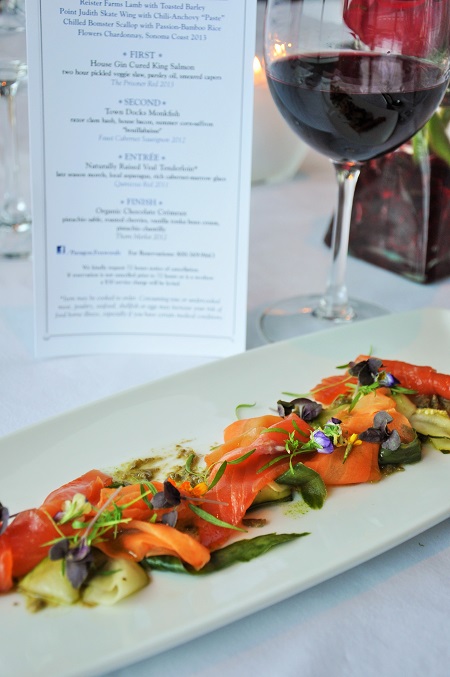 The Monkfish was simply lovely and as with everything so far, perfectly matched with the Cabernet Savingnon. I have to admit, I was impressed how different the flavors were when I really paid attention to the food and paired together. Then I would sip the wine all on its own after cleansing my palette.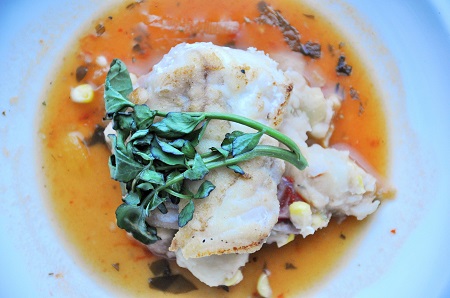 I did not catch a photo of the Veal and the dessert (which was almost too pretty to eat) but I learned two things: I still feel neutral towards the taste of Veal and I could stare at pretty desserts for a long time.
The hand-downs favorite wine at our table was…..drum-roll please….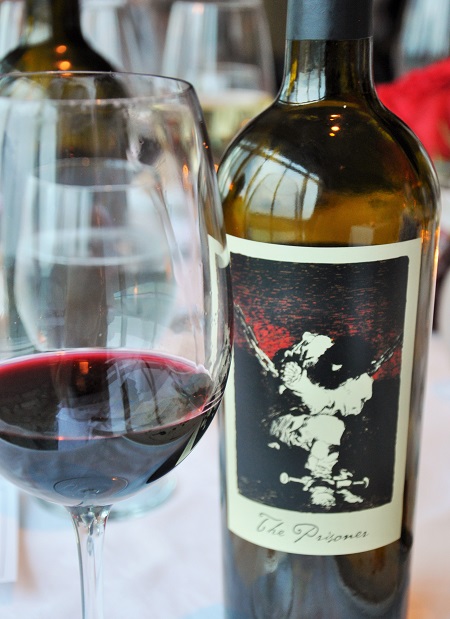 So, are you ready to go dine at Paragon/Foxwoods Resorts Casino and/or run to the package store to grab some Quintessa wines? You should do both – stat.
But before you go anywhere, take a peek at just a snippet of the view – there is an entire large wall overlooking the property – the pièce de résistance.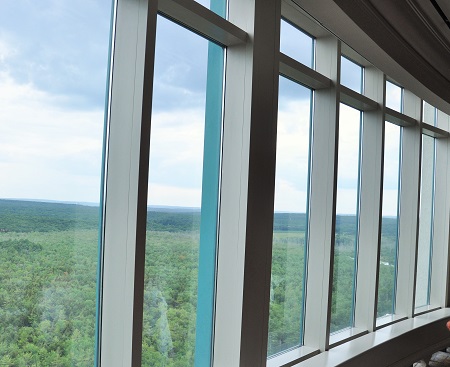 Disclosure: I was a host of Foxwoods Casino. All opinions are my own.