Folks, I have so much to tell you about!
The summer activities, the scrapbooking, the trip to New Orleans & Louisiana – see, tons to tell!
With all the goings-on, we found ourselves out and about a bit more than normal and eating out a bit more.
Once place we stopped and enjoyed a whole bunch was the Corner Bakery Café. I was hoping the kids would want one of the new grilled flats (all of the choices look amazing).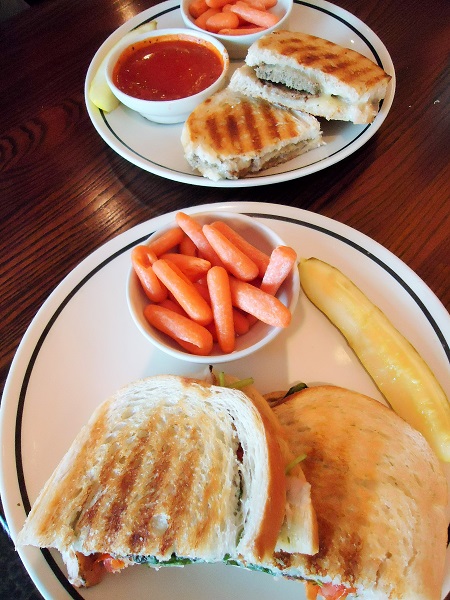 But instead, they chose from the Grilled Panini menu with our daughter choosing the Chicken Pomodori, and our son choosing the Meatball Panini. They were served with carrots, which earns a big thumbs up from me. Naturally, I  had to try the iced latte, because I also judge a place by its' latte.
Next tie, I am going to try their power flat, or maybe the berry almond swiss oats, or maybe the Anaheim scrambler. Oh wait, I did want to try some of the impressive salads next as well……looks like you will be able to find me in a booth at the corner bakery a few hours a day.