A few weeks back, I was invited to attend the opening of a gourmet pastry shop, Cake by Frank, at Foxwoods Resort Casino. I was looking forward to seeing some of my blogging friends, and tasting some delectable creations by world-renown pastry Chef Franck Iglesias.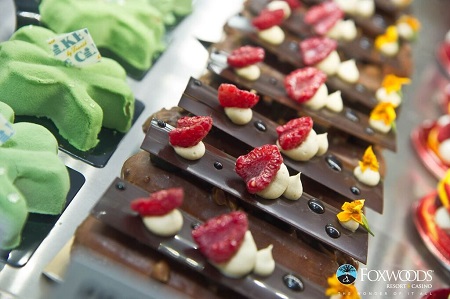 As luck would have it, the family schedule was suddenly shifted and I was not going to be able to attend. I joined in the fun online, when I could, so I could watch the virtual fun.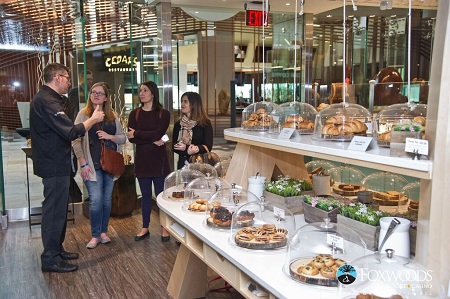 The following Monday, to my surprise, while I was working in my home office, the FedEx truck pulled up and had a delivery for me. I muted my phone as I was in a teleconference, and ran to see what had arrived. I opened the box and saw a glorious vanilla cake with what I believe was a white chocolate buttercream. Naturally, I had to grab a few pieces of white chocolate and then ran back to my meeting.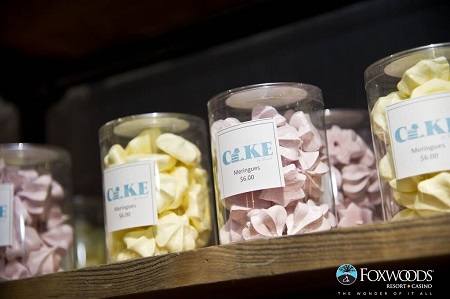 Later that night, my family and I each ate a slice and were in heaven. We most appreciate that a gourmet cake was not topped with eight inches of frosting on top of a dry cake – it was moist and perfect! Since we had half the cake left, I took the rest to share with some scrapbooking friends that evening.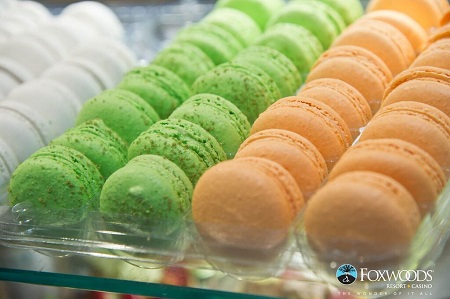 On the occasions that I need an impressive dessert, am entertaining, or simply want to treat myself, I am heading to Cake by Franck at Foxwoods Resort Casino. I already let my husband know that my next Birthday cake needs to come from Cake by Franck.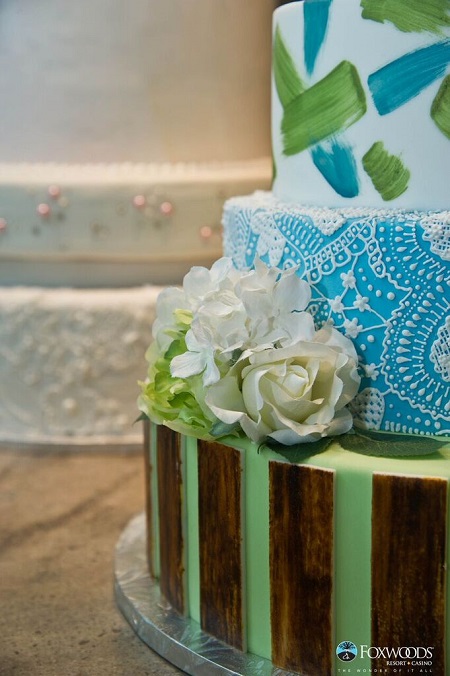 Disclosure: The cake was provided at no cost to me, and was so darn good, that I just had to share the news about it with you. Go get yourself one or call and see if they will ship you on.