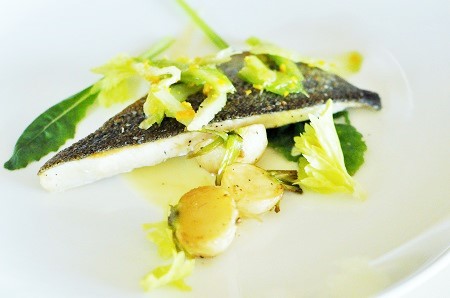 Last week, I grabbed my friend Kim and spent an evening wining and dining her at the Opus One Wine Dinner at Foxwoods Resort Casino.
The objective of the evening was to treat us to some of the fabulous wines by Opus One paired with some amazing dishes, and to celebrate the 50th Anniversary of Robert Mondavi Winery.
After the appetizers (smoked salmon was my favorite), we were seated and served the first course of Rainbow Trout with Turnips and Celery. This one dish convinced me that I can enjoy celery-that is if it is thinly sliced and bathed in citrus. It was perfectly paired with Robert Mondavi Oakville Fume Blanc 2013, a white with what I consider fruity tones.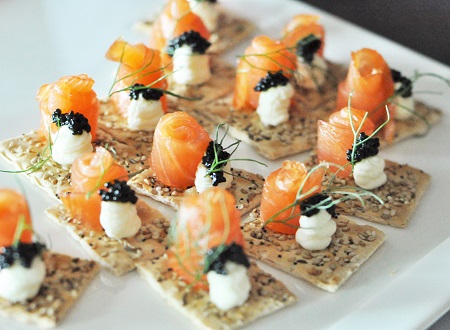 The second course was Pork Belly with Baby Gem Lettuce and Roasted Plums. I had never had pork belly however, seeing that I am a huge bacon fan like most of you, I knew I would enjoy it.
This course was served with Opus One Napa Valley 2012, a glorious wine composed of a mix of cabernet sauvignon, cabernet franc, merlot, petit verdot and malbec.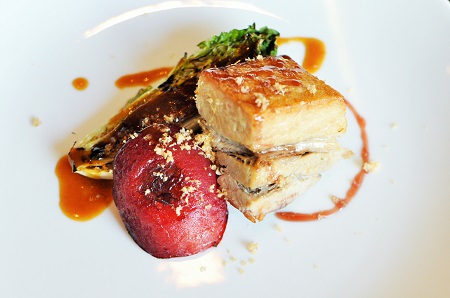 For the main course, we were served was Coffee dusted Filet Mignon which I will refer to as  'Dream on a plate'. The Opus One Napa Valley 2010, which was my personal favorite of the night which makes total sense as it was the most expensive wine of the evening. It also makes sense because it is described as having aromas of  chocolate, espresso, blackberry, and rose petals accentuate fruity and earthy nuances. I mean, who wouldn't love a wine with notes of chocolate and espresso?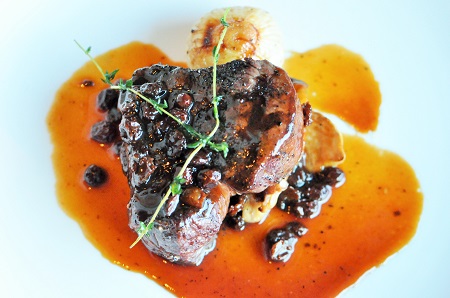 We were also served dessert of a Spring Rhubarb Tart, served with Robert Mondavi Moscato d'Oro 2013. Kim was in heaven when taking a sip of the Moscato following a bite of dessert.
I highly recommend attending a quality wine dinner at least once in a lifetime.
Disclosure: I was a guest of Foxwoods Resort Casino