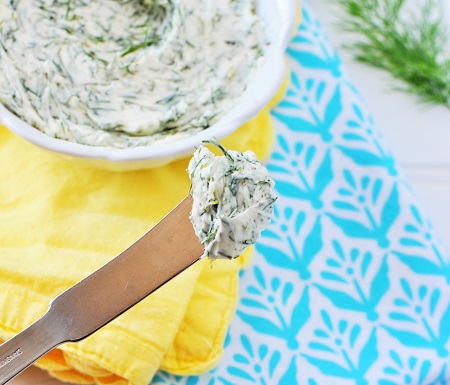 It is officially Summer 2016.
It is also officially crazy herb growing season in our garden (you do recall the annual garden of the past right?).
We may have an abundance of herbs, but like you, we do not have an abundance of time, or patience, for making lengthy dinner recipes in the heat.
Therefore, I present the Super Simple Summer Supper Solutions series. Clever eh?
First up, I present to you, a simple idea to make an easy compound butter that you can toss on any baked fish, chicken or even vegetable, and then you have a tasty, quick and easy summer dish!
In fact, tonight, I tossed some on salmon, baked it for 30 minutes, tossed another pat on top and served with a salad. Very little effort but lots of flavor.
Lemon Dill Compound Butter Recipe
Ingredients:
1 stick of butter, room temperature
1/2 cup minced fresh dill
2 teaspoons lemon juice
fresh black pepper
Directions:
Place the butter into a bowl, add the lemon juice, and using a fork, mix well. Then add in the fresh herbs, mix again and store in refrigerator for up to 10 days or use immediately.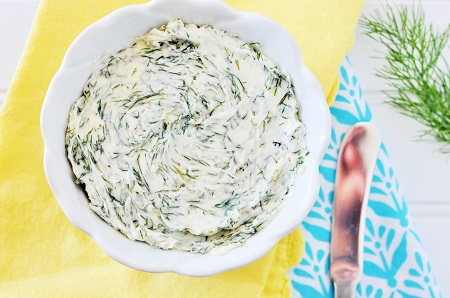 Love the idea of compound butters to elevate your meals? Here are a few more buttery ideas.