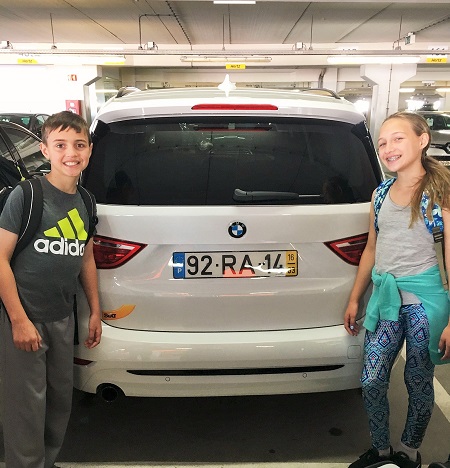 My husband was born, and spent the first five years of his life, in Mourilhe, Portugal before his family emigrated to the United States. Once we had children, my husband looked forward to taking our children there to see the different culture, the architecture, and even the home he was born in, but we wanted the children to be a bit older. Now that they are 10 and 12, the time seem perfect.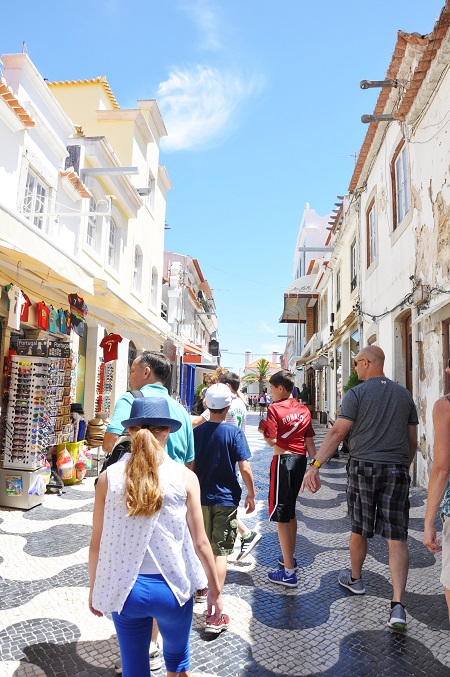 We flew a red eye out of Boston, and naturally, I didn't get a wink of sleep during the flight but my goodness, that airline knows how to feed and snack you. We flew into Lisbon, grabbed our rental car, and traveled to Cascais, a beautiful resort city in southern Portugal. But before I share more about Cascias, I must talk about the cars.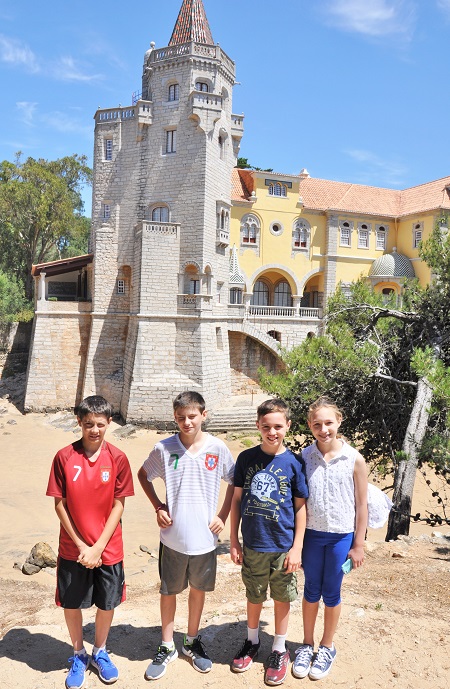 As you may have heard, Europe is full of tiny, manual transmission cars. In this photo, it may look like our car is a good size, once you have four people in there, you struggle to get four suitcases in there as well. We had to get creative. This made me wonder; Why in the world are cars over there still made with manual transmission? I know they used to be a bit cheaper, but my golly, with all the tiny roads, corners and hills, manual transmission is not ideal. Maybe I feel that way because we stalled so many times. We concluded it is solely because it makes the car feel a bit more sporty.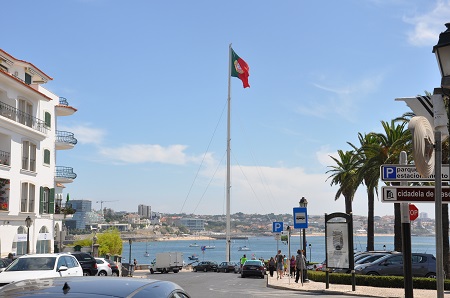 Once in Cascais, we spent the afternoon around the gorgeous Sheraton resort hotel pool until heading out, completely exhausted, into the downtown area. A word of advice: After a long day of travel overseas, don't try to find a restaurant in a foreign country that everyone can agree on – just grabbed some bread, cheese, and fruit, and call it a night.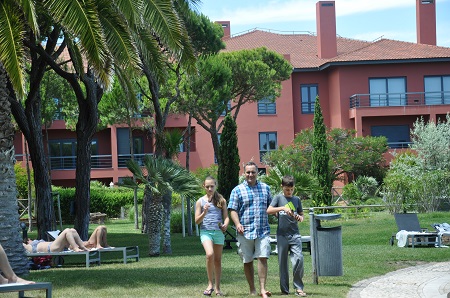 The next day we spent much of the time with our Godsons who had also flown on the same flight, to attend a soccer tournament. We visited the Conde Gastro Guimaraes Museum, walked around the beautiful and charming Centro Historio de Cascias (aka downtown shopping area), and walked around nearby beaches. We laughed a lot when we saw the sand artists creating, um, 'European' styled sculptures.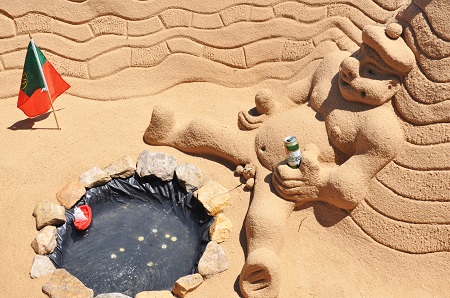 We enjoyed a fabulous dinner with cousins.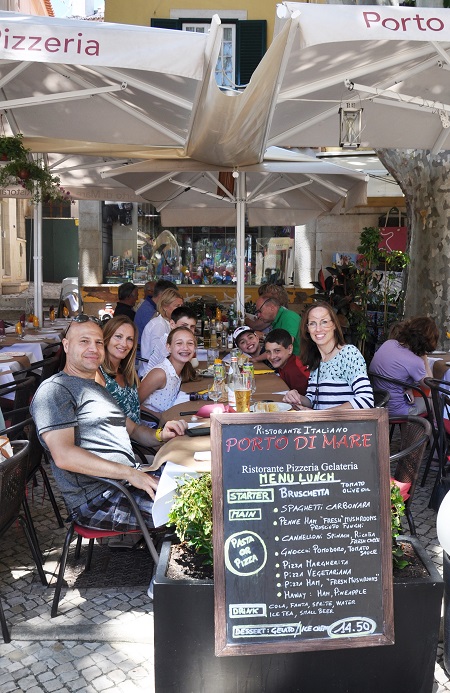 I had an tasty Shrimp risotto dish, and then went back to swim at the hotel pool.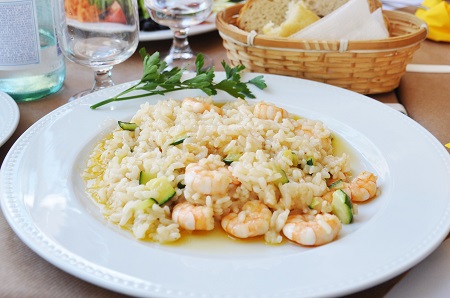 Later in the day, we visited the Boca de Inferno. Do yourself a favor, go read about it and be in awe – truly a natural beauty.
Tune in soon for much more about our family vacation in Portugal.