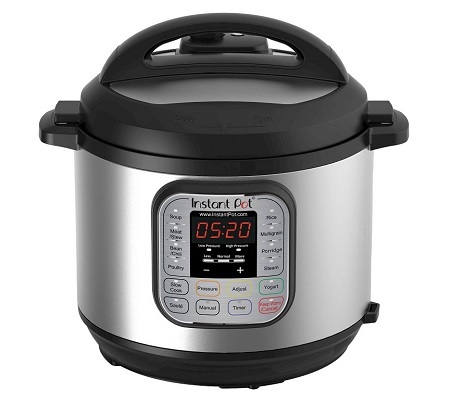 Merry Christmas, Happy Hanukkah, Happy Holidays!
Surprisingly (not), I received a kitchen device/cooking item as a Christmas gift.
I was gifted an Instant Pot! You know, the pressure cooker, crockpot, sauté pan, steamer, rice cooker, yogurt maker? 
I feel like the rest of America already has, and raves about this cooking miracle. 
I have read the user's manual and am ready to go, so what shall I make first?
Do you have a favorite website you have tried recipes from? A family favorite you have tried?
I was thinking of trying a soup first, but decided I should put it to the test with a thick roast or some frozen foods. Then again, maybe something simple until I build my pressure cooker confidence.