It seems like a lifetime ago that I used to post 'A Day In The Life' on a daily basis. Maybe 18 months isn't quite a lifetime, but it is quite a while.
Let's remedy that by sharing a bit about my day today: First up, I am sick. I started feeling exhausted, achy, and had a swollen throat this past weekend, but it didn't hit me full force until today.
Dr. Cheddar Jack prescribed tons of cuddling and excessive facial rubbing.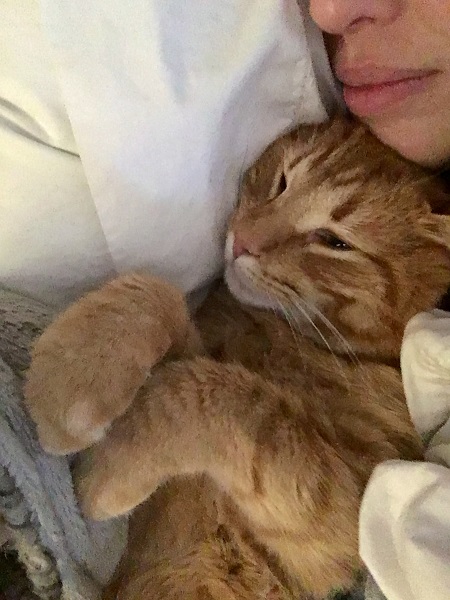 Secondly, I received a mystery gift. A box from Nordstrom's arrived with a bunch of emoji decals inside, but with no return address. I figured out rather quickly that my friend Lyndsay would be silly enough to send this to me. I will be having lots of fun decorating with these.
Finally, I peeled myself out of bed in the afternoon, schlepped into the shower, threw on some semblance of an outfit and took my son to swim practice. He qualified for the New England Championships and has practice every day for the next two weeks – so exciting!
I am now back in bed.