I bet most of you have heard of Comic-Con. I have never attended Comic-Con myself however, when I found out that our beloved Rhode Island based toy company, Hasbro, was holding HasCon, I knew our family would want to attend.
Before I even get into the highlights of our first day at Hascon, I wanted to share one facet of HasCon that surprised me today. The surprise we strumbled upon was the 'Be Fearless And Kind' booth.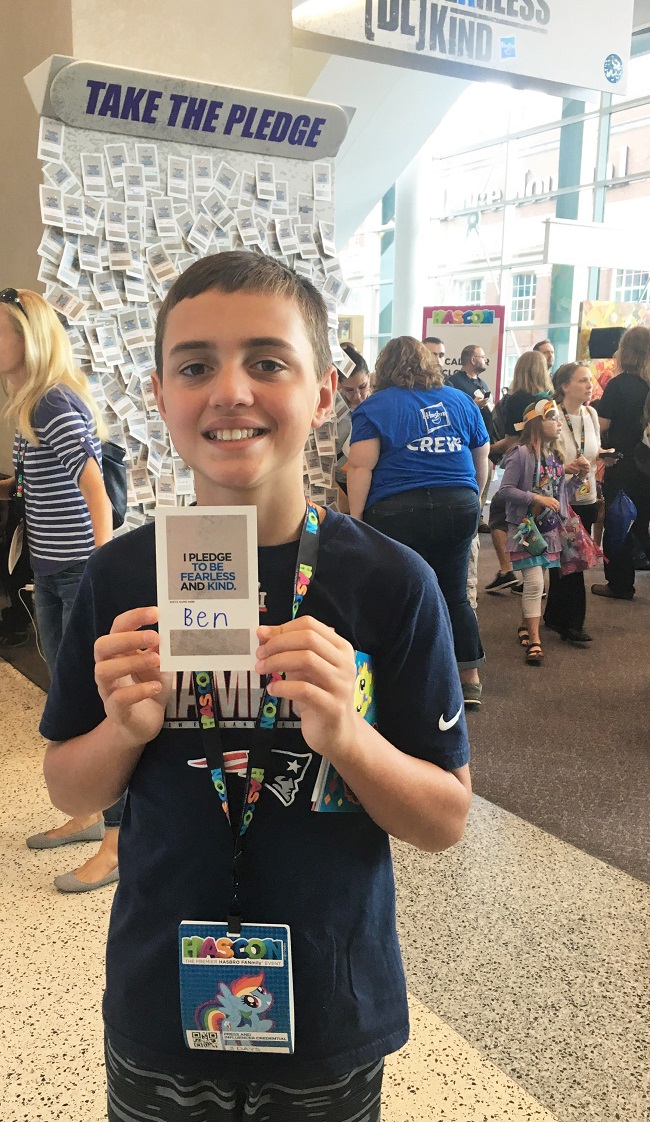 Be Fearless Be Kind is Hasbro's new signature philanthropic initiative. It's designed to inspire and empower kids to have the compassion, empathy and courage to stand up for others and be inclusive throughout their lives.
After our son signed the pledge, he was selected a toy to donate to Toys for Tots, which will be going to be given victims of Hurricane Harvey and Irma.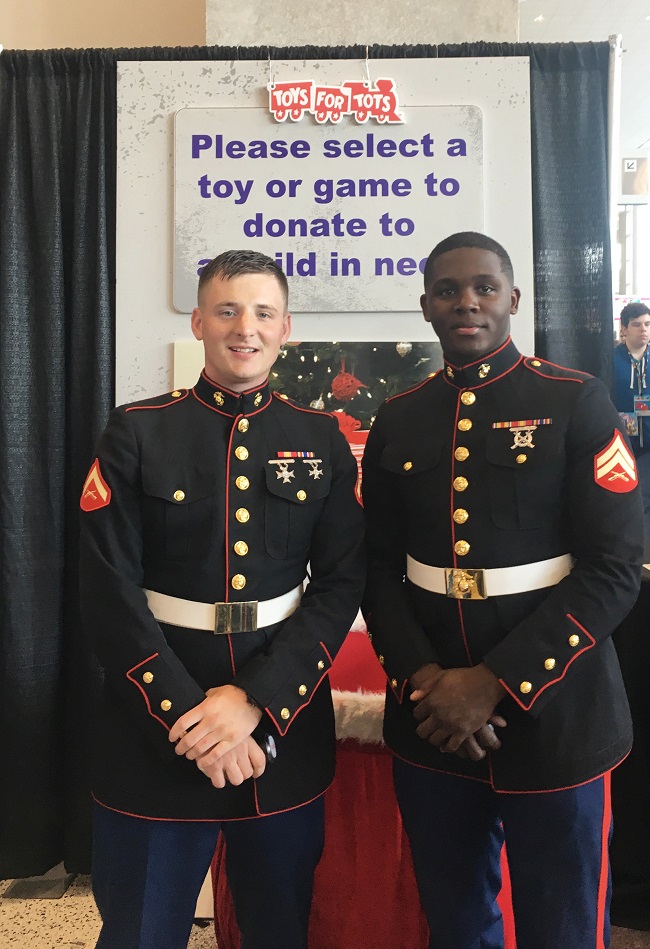 Today our son/s main objective was to get an autograph from Danny Amendola. He was disappointed when, after we waited quite a while in line for a voucher, we were told that Mr. Amendola cancelled due to a concussion. His disappointment was short lived when we found that Brandin Cooks would be there for the autograph session.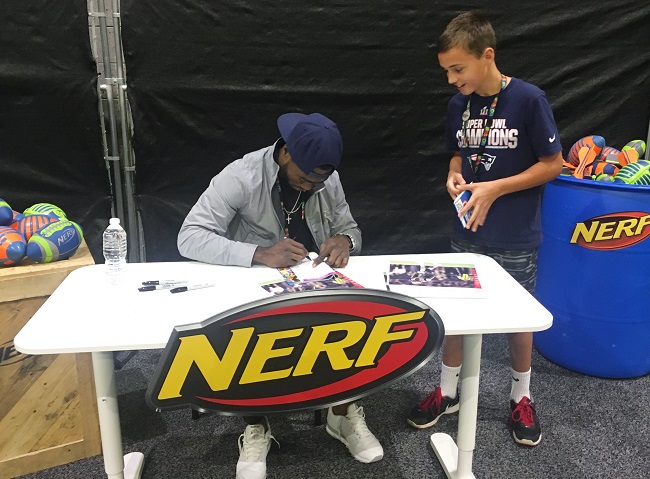 After telling Mr. cooks that he is our daughter's favorite football player, and getting the signature, our son was on a high while we explored all that is is Nerf, but more of that in the next post.
Disclosure: I was provided a family four pack of tickets to attend this event. All opinions are my own.