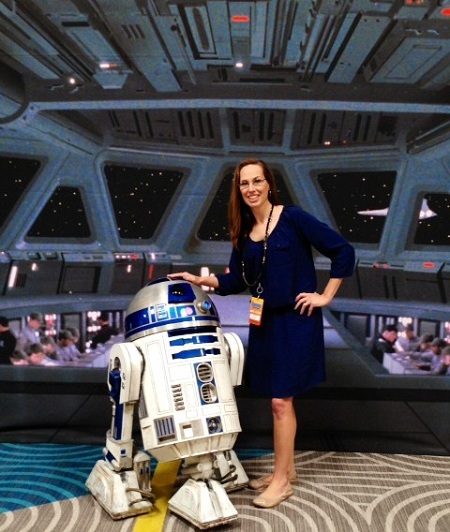 Maybe it was because I was so hungry, being social and excited for the day ahead, but I failed to take any photos of breakfast. However, I seem to recall eating a frittata and fruit so let's just skip to other details about the conference day.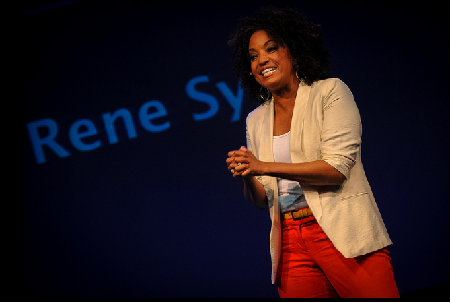 *Photo courtesy of Josh Hallett
One of my favorite speakers, Rene Syler, was not only speaking but hosted the entire conference day. If you aren't familiar with Rene, stayed tuned to the OWN network, as well as, the Live Well Network for her new shows.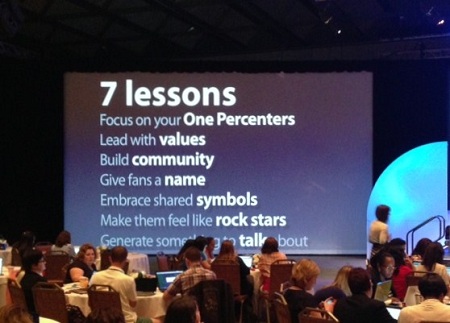 We also heard form other speakers including Olympian Shannon Miller, Ashley Eckstein, learned more about the Story app (which I am sure I will be toying with!), Disney park bloggers (who shared their jam-packed editorial calendar shown below), and Dayna Steele.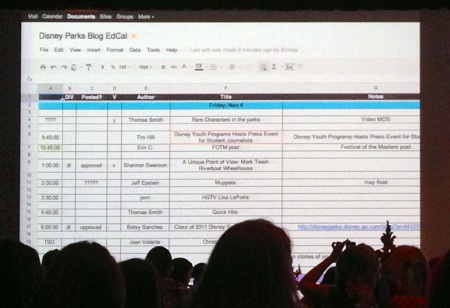 Now onto lunch, and as I expect from you, I tried a bit of everything. There was a good selection of main proteins….