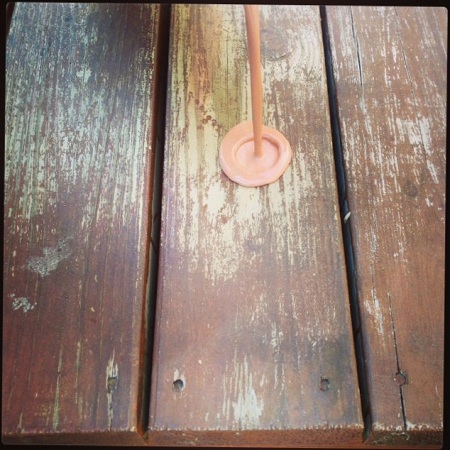 Most decks need a little bit of cleaning and maintenance at least once a year. For us, it was time to stain the deck – again. For this project, a pressure washer is an ideal tool to speed up the deck cleaning and staining process.
The best part of staining your deck, is seeing how fresh and revived it looks afterwards. Ready for entertaining!
Naturally. everyone as their own preferred method of doing just about anything so each step may vary a bit from ours. Home Depot has a step by step guide to show you how to stain/re-stain your deck.
First, we scraped off any loose paint or gooey items….