As an iTouch toting mom, I have spent some time learning about the latest apps both for myself and the kids. In particular, I have been browsing for some educational apps for the kids that we could utilize during the summer road trips as well as to use during those times where nobody is getting along. That is why when Mom Central wrote me about the 'My Living Stories' apps review and giveaway, I opted in.
My Living Stories are animated storybooks that bring both new stories and the classics to life on the iPhone and iPod Touch. The My Living Stories combines beautiful artwork, narration and interactive features in an easy to use platform that is perfect for preschoolers and young children.
The My Living Story stories that we downloaded were the classics Princess & the Pea, Little Red Riding Hood and Goldilocks and the Three Bears. My kids both sat together to watch and listen as my daughter advanced each 'page'. My daughter is 6 and is just beginning to read so I loved the option to have the music only mode as she could then read at her own pace as the narrated story is too quick for her reading level.  I also enjoy that the stories are not only narrated but also include interactive sounds and animation bring stories to life.  Another great feature is the ability to record your own voice to go along with the story but make sure you have an iPhone or iPod Touch with microphone capabilities.  
My Living Stories are a great solution for entertaining on-the-go or as an aid for teaching children to read at home. Would you like to try them? Well, you can win a $25 iTunes giftcard and download your favorites.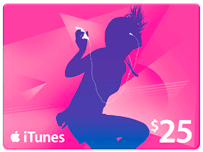 Giveaway Details for a $25 iTunes card: Please leave a comment telling me which My Living Stories story they would like the most. More details:
*Contests open to Canadians.
*You may enter the contest on multiple blogs but are only eligible to win one iTunes gift card as part of the My Living Stories contest. 
*Contest ends Monday, August 9th