I vividly recall the exact moment I met Shaina: Blissdom 10′.  The Blissdom conference had a speed dating session where you quickly meet a handful of bloggers in the room, exchange cards and if you are lucky, have a chance to share what your is blog is about. The moment Shaina handed me her card, my eyes opened wider – I know your blog!
To this day, her business card is on the top of the food blog pile – Food For My Family is a gorgeous blog and one of my favorite features is the Weekly Menu. Shaina provides you with the recipe link AND a shopping list which is such a help with planning great meals for the family.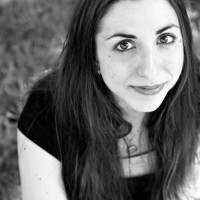 About Food for My Family: "Feeding a family isn't the easiest thing to do. From dating to marriage, birth to college, allergies to preferences, affordability to quality, processed to organically grown, there are choices and decisions that have to be made along the way. Food is all about choices, and there are plenty to make, especially when other people are involved. We're a busy family of six, wading through the process, trying to eat right and enjoy our food while still saving money and time."
Shaina also writes for The Family Kitchen (my teammate!), is a photographer, is a Lifetime Mom and the Mom of 4 kids – yes, I said 4!  She is also a great friend who has a special place in my heart.