Who does not consider a great sandwich a comfort food or a part of American life? It truly is an icon and to celebrate, I am sharing the best sandwich recipes from bloggers all over the country.
Also, I am celebrating on Babble with a Grilled Chicken Cuban Sandwich!
Foodies, be sure to enter for Emeril's Farm to Fork CookBook!
First up for this celebration…..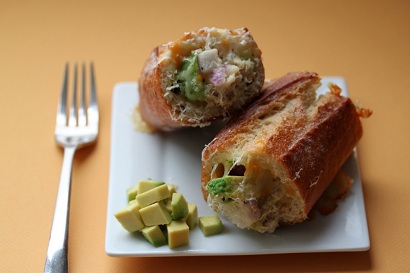 Apparently Gaby of What's Gaby Cooking craves sandwiches, panini's and wraps for lunch frequently so it was only natural that a stuffed baguette would be created.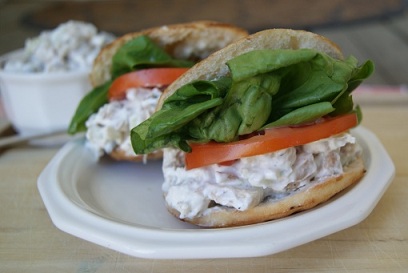 Shari of Tickled Red incorporates her love of Greek flavors in this chicken salad sandwich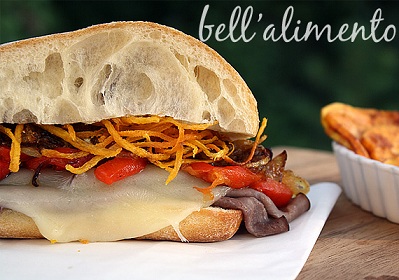 In this recipe for not-your-regular-Roast beef, Paula of bell'alimento includes some of my favorites of sweet potatoes, caramelized onions, and roasted red peppers.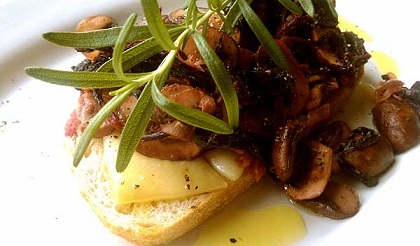 Sanura of My Life Runs on Food offers a gorgeous vegetarian open-faced sandwich with mushrooms and amaranth greens.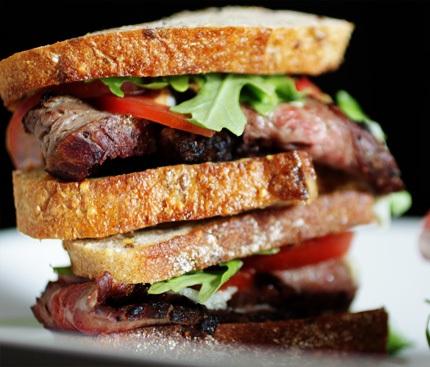 Debra from SmithBites made a Gorgonzola flank steak sandwich that is destined to be our dinner tonight as I just broiled a flank steak yesterday.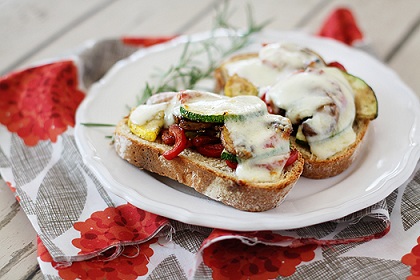 Katie also shares a mouth-watering vegetarian option with her gorgeous Open Face Roasted Vegetable Sandwiches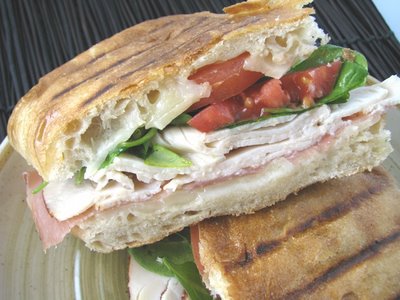 Jenny and I are on the same wave length when it comes to sandwiches as she created a Chicken Artichoke Panini with Prosciutto and Swiss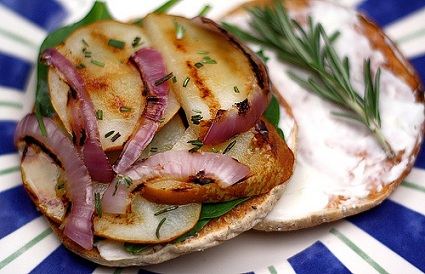 Maria from Two Peas and Their Pod treated herself on Friday to a Grilled Cheese and Pear Sandwich – such a creative use of Pears.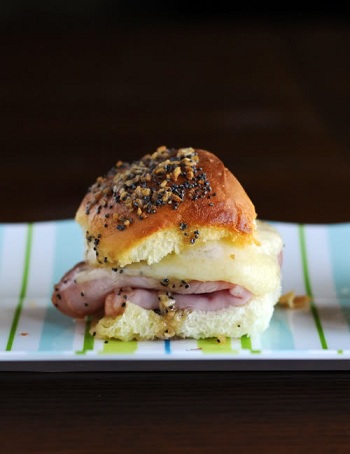 Kristin of Dine and Dish promises that this Oven Ham Sammies recipe will be a hit!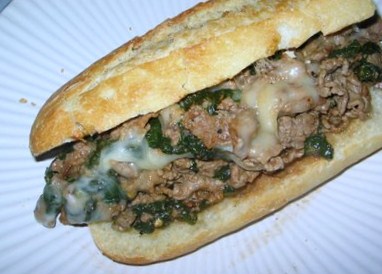 Lisa from Jersey Girl Cooks (no, she does have Snooki hair) offers her kind of Cheesesteak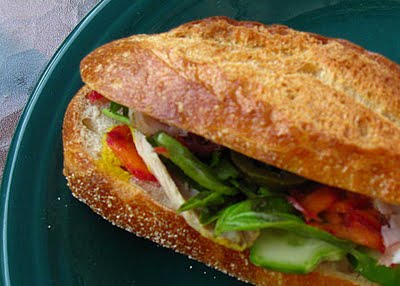 Dad Cooks Dinner as well you know! That's right, Mike is sharing his Vietnamese Sandwich and gosh, I am wishing I had some chicken ready right now.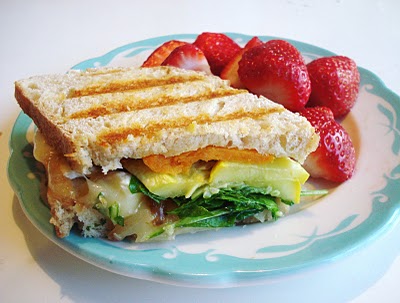 Alysa from Inspired Results shares two recipes – lucky us!
First up is a Veggie & Brie Panini(drool!)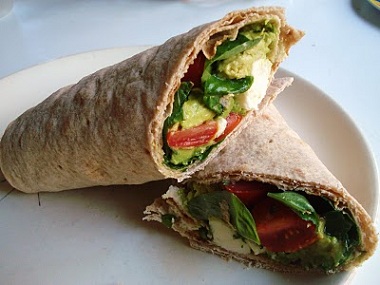 and a recipe I must try immediately, the caprese avocado wrap
What is your favorite sandwich?