If you're new here, you may want to subscribe to my tasty updates.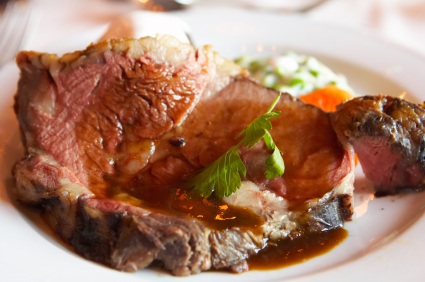 A Christmas meal tradition in many homes is to prepare a family-treasured Prime Rib Roast Recipe with a side of Horseradish Sauce. With that in mind, I searched for impressive and knowledgeable resources from the recipe to the rib roast cooking time. Below are the two stand-outs:
The first is Perfect Prime Rib Roast with Red Wine Jus by Steamy Kitchen. Jaden advises on how to prepare the meat, create an amazing crust and even tosses in some love for Yorkshire Pudding.
Elise from Simply Recipes shares an amazing how-to and educates us on the difference between USDA Prime and USDA Choice.  And yet, Elise does not stop there, she even shares a sour cream version of a Horseradish Sauce Recipe. Drool-worthy