If you're new here, you may want to subscribe to my tasty updates.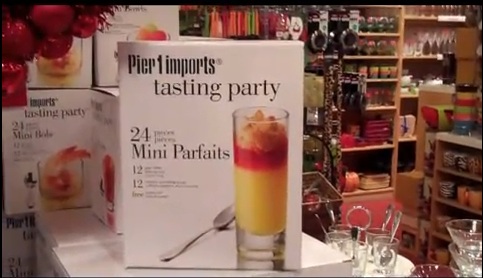 Have you been into a Pier 1 Imports store in the past few months? I do not know if they hired a new design team or CEO, but whomever is responsible for the overhaul of their entire line should be given a huge Christmas bonus.  Honestly, I want just about everything in the store but their 'Tasting Party' and bake ware is extraordinary.
Watch the video and tell me: what did you see that you like?