I have been a bad neighbor to you. Yup, you have stopped by to visit the past few days and I did not even offer you a snack never mind open the door. How rude. 
The past few days have been yummy and messy. On the messy side, we just finished removing some cabinets and lifting up our counters in preparation for granite counter tops. New pendant lights have been installed overthe island and next up is removing the kitchen sink and installing a new faucet.  See, we are going to put this house on the market and here is what I am envisioning thanks to the kitchen updates (insert dreamy music here):
A couple walks into our home and straight into the gourmet kitchen -> The wife turns to his husband and says 'If we don't put in an offer on this house today, you are sleeping on the couch for a month' -> husband whips out the checkbook and puts down a 20% deposit that minute. I like my vision.
On the Yummy side, I attended a celebration of Newport Restaurant week at The Pier restaurant in Newport. Newport Restaurant Week runs March 25th-April 2nd and is a great way to explore new restaurants and go out for a date with the hubby or the girls on a budget.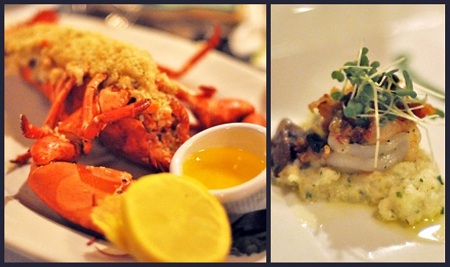 At The Pier, we had three courses and all of the offerings were from the Newport Restaurant Week dinner menu. For the first course I choose New England clam chowder, for the Second Course the Chilean Sea Bass and for the Third Course, we had a trio of chocolate offerings.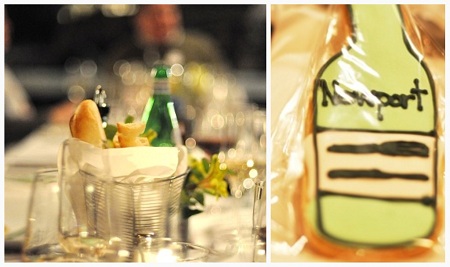 Each course was paired with a wine and the dessert was paired with an Iced Coffee Martini. All of this is $30 during restaurant week. No losers on this deal!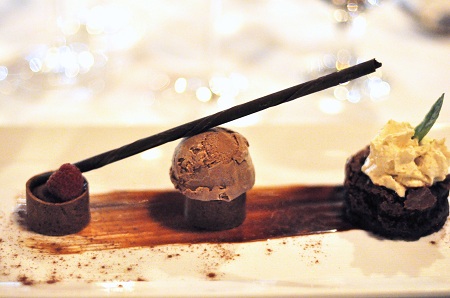 The End