Messy, Messy, Messy. Fun. Fun. Fun. That is how we roll in the kitchen. And if that is how you roll, you will want to know about this: Clorox is holding a "Cook Up a Mess" Clean-Up contest!  Simply do your thing in the kitchen with the kiddos and submit a photo of the fun and messes. How easy is that?
Get going as you have to enter by March 29th, 2011 and let me tell you: The. Prizes. Rawk. as in Rockstar Rawk.
Plus, if you are suddenly so excited that you can't even think straight, no worries as here is some inspiration: At the bottom of the facebook page there is a link to three attachments that include: 'Messy Must-Haves, 'Creative Messy Play' and '365 Days of Creativity'.
I tell you, I try to clean up as efficiently as I can and after using a damp cloth to get the flour etc. off of the counter, I like to use Clorox clean-up after cooking with raw egg or meat.  Disclosure: I lurve working with The Motherhood and they compensated me for my time.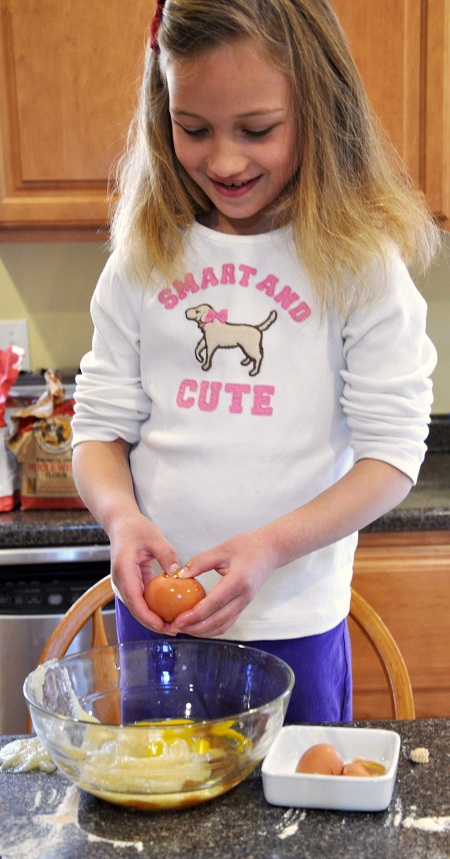 In case you were wondering what we were making: Strawberry Muffins. YUM!