I recall going to Talbot's with my grandmother as a youngster and even then it was categorized as 'the old lady store'. Yup, that is where all the older but fashionable women went before a night out a the jazz club with their husband's. Or where you would get your outfits for church after you saved your money for a few months.
Then five years ago, my 60 year old neighbor ask me to help her sort through all of her amazing Talbot's finds and match them to her receipts. She over-shopped (can't blame her as amazing deals!) and needed to make returns. Gosh, that took hours.
So, yes, it has always been the 'older lady' wait! Then I saw an advertisement with Julianne Moore and suddenly I heard the brakes-screeching-to-a-halt noise in my head. Holy Smokes their clothes are cool!
I am now counting the days until I go see some of these items in person: Oh, the Bardot dress…Ohhhh, la, la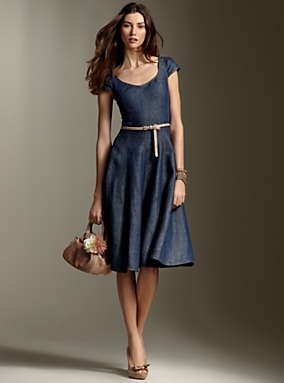 This skirt is the cutest!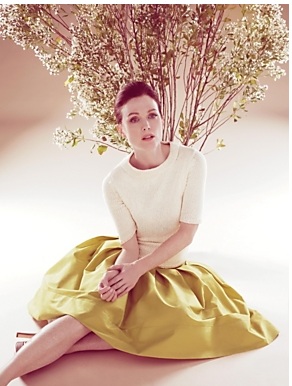 oh yes, the 'be right back honey, just running to Pier 1' outfit.  I can just imagine the spring in my step.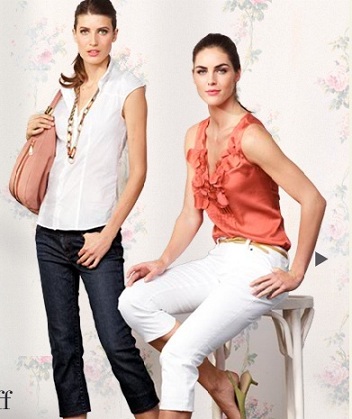 So, Am I Old or Are Their Clothes Younger and Fresher?