This past Friday, we hosted my daughter's 7-year old 'spa' birthday party.  Naturally, there was lots of preparation to do and in the eyes of children, the most interesting part is that of cupcake making and strawberry dipping.
In case you are wondering about those cute cupcake liners, I bought them at Michael's crafts. To be honest, they are cute and an easy way to add a special touch to the cupcakes however, they separated from the cupcakes before icing occurred. Luckily, an easy issue to cover up and heck, the kids wouldn't even notice.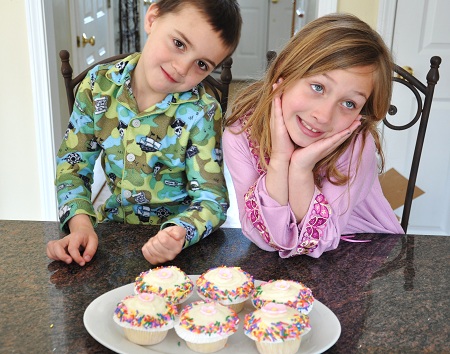 Icing the extras….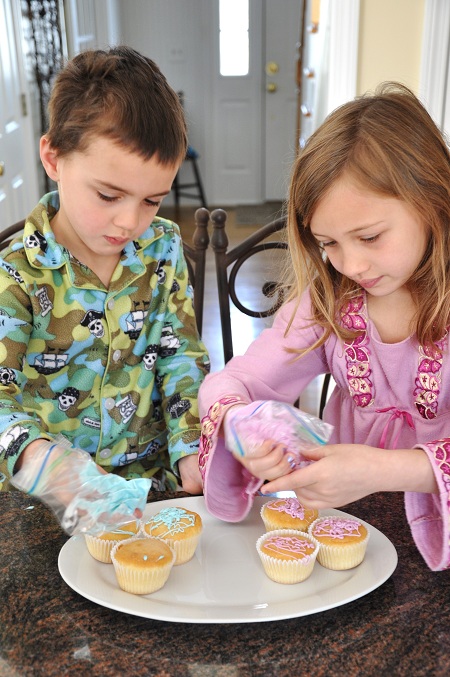 For the icing, we used the Magnolia Bakery recipe for Vanilla Buttercream. The kiddos used some melted chocolate from the strawberries (how-to coming) to decorate the extra cupcakes.