Pretty things are rather cool. They are nice to look at and make me smile. Being a long time fan of Better Homes & Gardens, especially since the magazine overhaul last year (ge-or-geous), I was excited to hear that the website was being redesigned as they have many pretty things to look at. and make. and eat.
Have you taken a peek yet? Here is what is differerent and my favorite features:
1. The fresh, clean design
2. Easy-to-use navigation – love the sections and sub-sections as no more digging.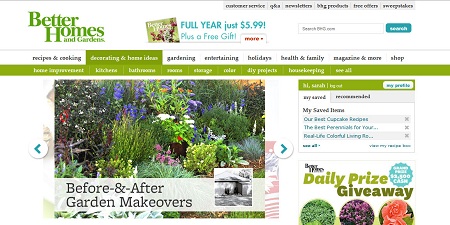 3. Our new slide-show formats
4. Increased our image sizes: thank goodness as I have seen small photos of room I was inspired by but could not really see the details.

5. A more up-to-date feel with daily updated features (I used to wonder how often they updated the site but now it will appear obvious that they are updating it on a daily basis)
My two favorite new features are:
Saved Items/Recipe Box: now when you find decorating ideas, gardening tips or even recipes that inspire you, you can save them under your profile and you can share them with your friends if you wish.
Thumbnails of your search results: Instead of having to flip through all of the results of 'best cupcake recipes', you can see the thumbnail images and click on the one you want to look at. Now you need to bake them and consider sharing one. But not two.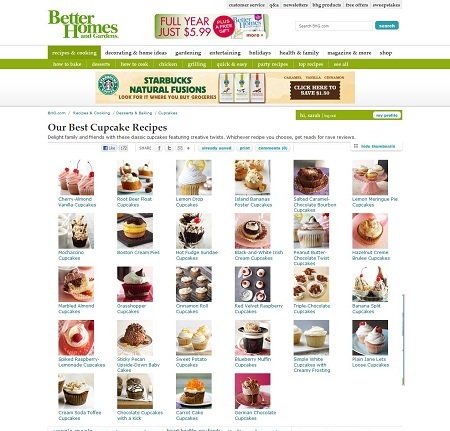 All images property of Better Homes & Gardens. They are not paying me to write this but I kinda hope they stumble upon this post and renew my subscription for me.
If you want to take a tour of the new site, head on over and get ready to smile!