One of favorite parts of being a Mott's Mom is the fun topics they want us to talk about with you and for June the topic is 'Picnics'. I loved this topic as picnicking is such a integral part of the American Summer.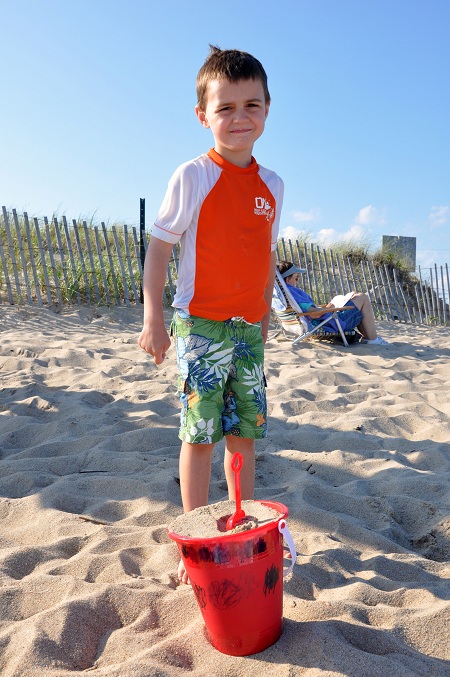 For our family, we picnic at the beach as we live close to Misquamicut Beach. One of our favorite, and honestly, magical habits is to head to the beach and have a casual dinner picnic. With my current obsession with Ball jars, I decided to give a picnic in a jar a try.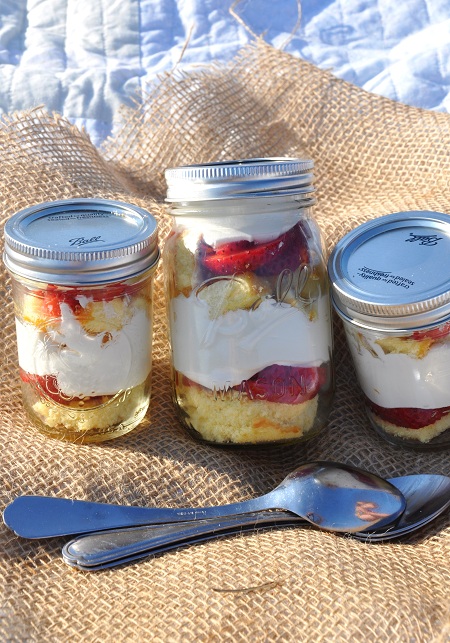 Why You ask? The jars are compact, pack up easily, easy to close back up when someone is done eating or taking a break (and this helps with pesky gulls and bugs). They are reusable, fun and dang cute!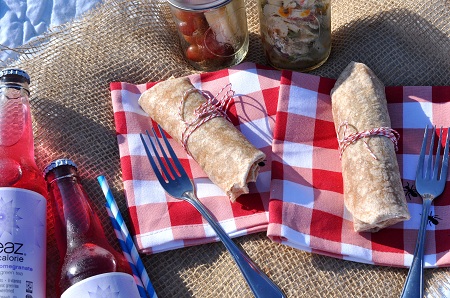 So, what did we pack? some wraps, hummus with carrots and cucumbers, grapes and cheese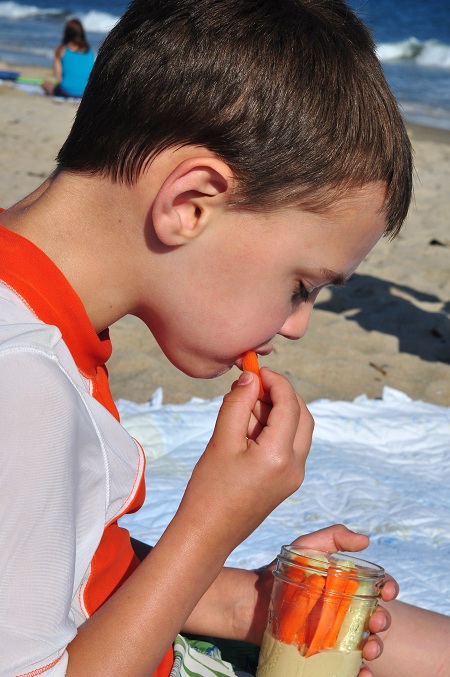 bowtie pasta salad,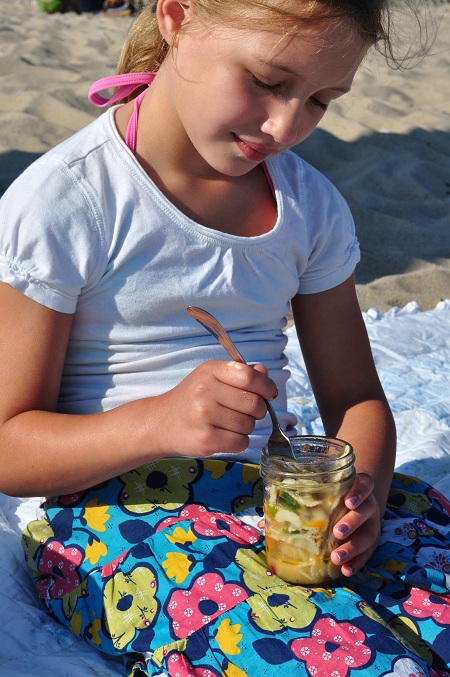 Some sparkling tea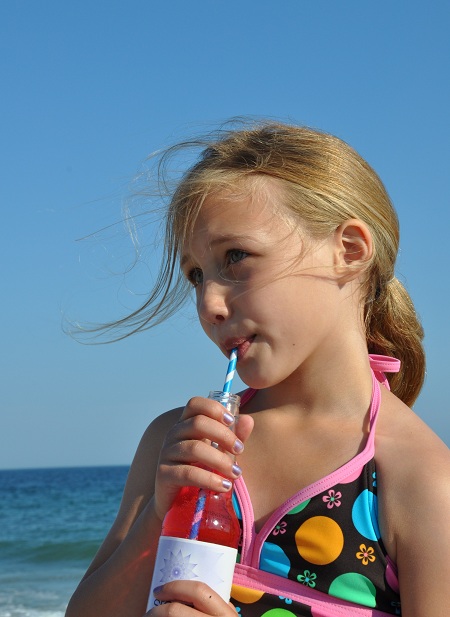 strawberry shortcake in a jar (not kidding).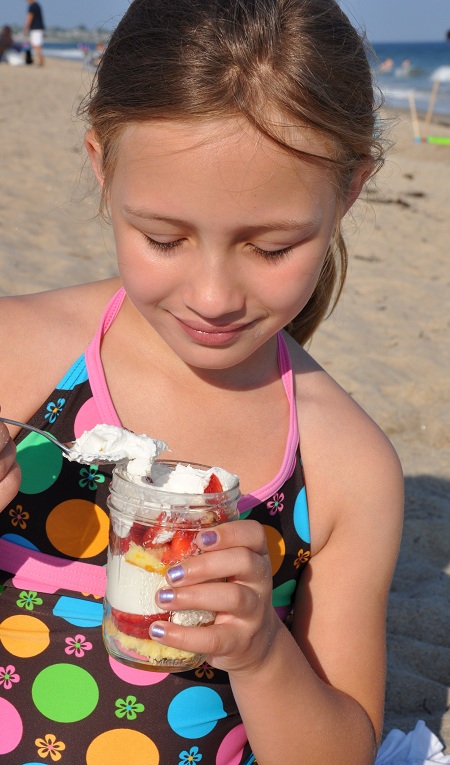 I love the romance of watching our children rub their toes in the sand while they nibble and once they are done, I get to cuddle with my hubby on a blanket and nibble as well.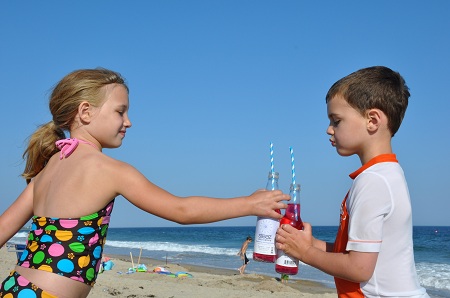 We then often wrap up the evening with a stroll. The kids are inevitably wet and tired so we drag ourselves (5 lbs of sand and all) back to the van and quietly cruise home. Perfection.
What are your essential picnic foods?  Let me and Mott's know by commenting here and interact with them on their Facebook page.
p.s. I know some might be thinking, uh-oh glass on beach. Naturally, you need to be careful not to leave a glass jar out where someone can step on it (and make sure beaches even allow).
Disclosure: As a Mott's Mom, I am compensated for my time.