I like being wrong sometimes. Yes, I do indeed. Why you wonder? Well, it seems natural for most of us to judge or have a pre-determined idea in our head. Sometimes we have reason to prejudge but most times, we do not.
Let me explain a bit more about being wrong twice in an 18-hour period: I was, along with a dozen or so other food bloggers and writers, invited to King Arthur Flour in Vermont for a blogging and baking event. I volunteered to pick up two bloggers in Massachusetts on my way North this past Sunday. I did not know them but figured I am driving that way so why not help out. But then I imagined an uncomfortable ride: What if they are not friendly? What if they are two besties who only want to talk to each other? Darn it, I guess I should have just planned to drive by myself right? wrong #1.
We met at the assigned location and thanks to some unforseen bathroom experience at a gas station, I bonded with Fiona and Aimee instantly. I was wrong to worry or question my offer.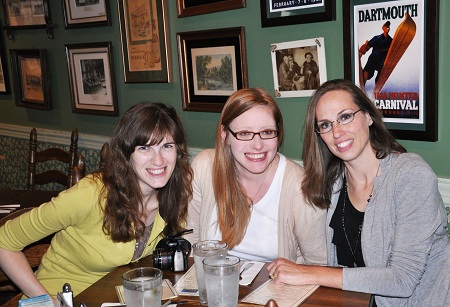 Once we got to the Norwich Inn (a lovely, lovely place to stay), we each went to our rooms and then met for a casual dinner at the Inn. Both Aimee and I had the Black Bean Burgers with sweet potatoes fries and the best Aioli eva. Fiona had a roasted pork loin Hoagie (yes, I said Hoagie)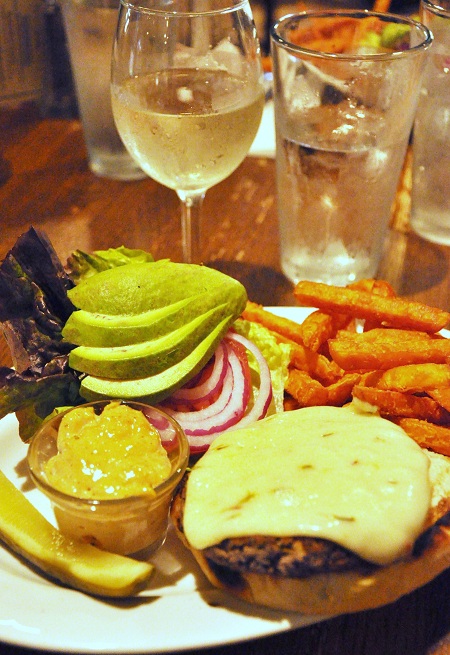 After dinner, we wandered next door in hopes of finding a good read and other items but instead we found the coolest store in the world, ever! This general store had everything. It was a dream come true for all hoarders (calling TLC) and seekers of funky Americana.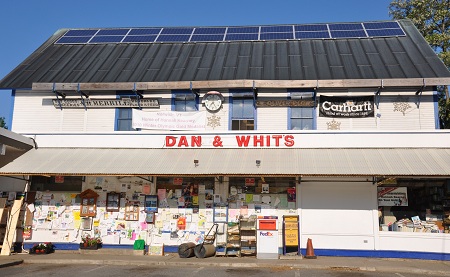 Looking for a 50-ear old super-sized Morton Salt container for your man cave? Got it! A 30-year old cake breaker like your momma had? Got it!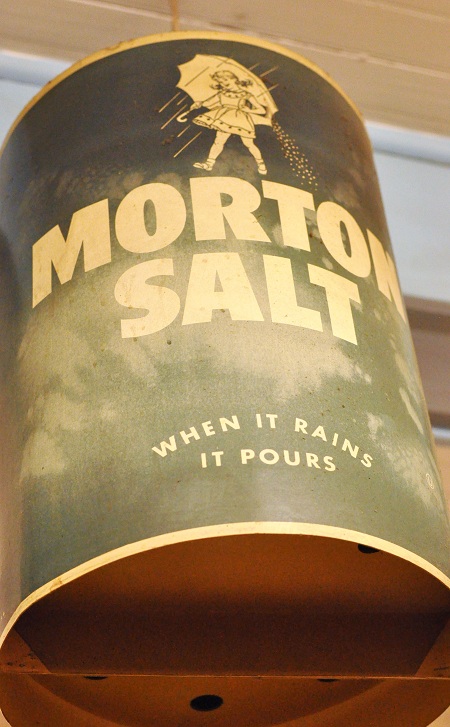 A spoon rest your grandma had? Got it! How about a half filled box of Coca-Cola salt & pepper shakers? Done!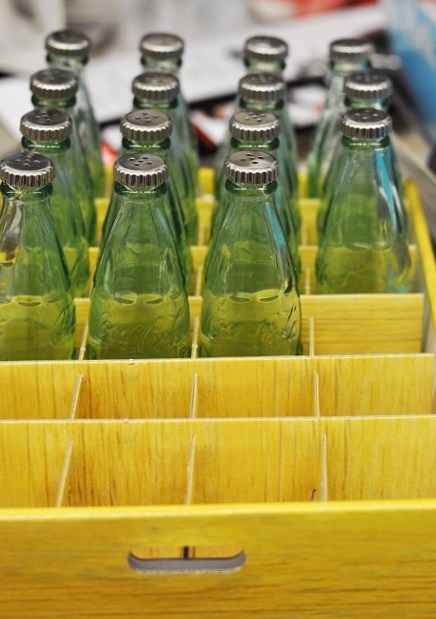 Monday started with a gathering of bloggers at the main part of the Inn followed by a shuttle to the King Arthur facility. We made a basic bread recipe, learned how to braid bread, made scones (Kelsey and I made a whole wheat blend with dried apricots and cardamon).
Our lunch included a variety of sandwiches, a refreshing wheat berry salad as well a pretty leafy lettuce salad. We talked blogging and shared fun stories. We then learned about the dizzying number of varieties of flours and were able to taste test the same muffin recipe made with different flours. Then we ran over to the King Arthur store for a little shopping. Wait until the kids (and you) see what I bought there.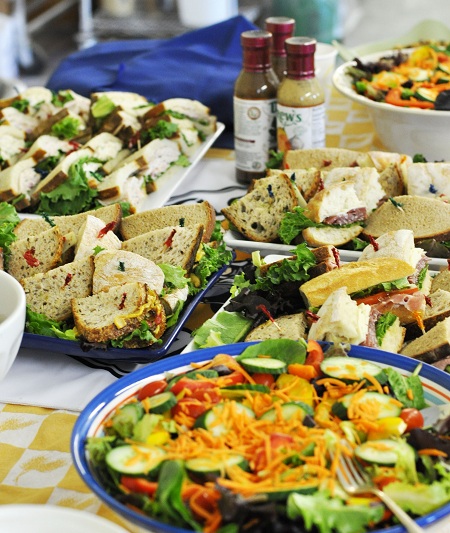 After that delicious experience, we headed back to make pizza dough. Once the dough was set aside, we meandered to another room for our two hour cooking demonstration with Sara Moulton (yes, as in Gourmet and Food Network).
Here is where being wrong #2 was rewarding: For some reason, I thought Sara Moulton would be unapproachable and maybe not interested in chit-chatting with all of but boy was I wrong! She was completely approachable, witty, funny, a great listener, has soulful eyes and was the epitome of a lovely person and great company.
Cheers to being wrong – again!