It happened again: another child completed another year of school. Last Friday we celebrated my son completing preschool and this Friday, my daughter completed first grade.
A brave smile was on my face when I shared in my daughter's excitement as we piled into the van after the school bell rang. I am a sappy nostalgic person that is full of pride but knows with that final first grade bell, we are closer to her to being a 'grown-up'.
Now that those feelings are out there, let's all celebrate health and togetherness with some semi-homemade strawberry lemonade.  I spied a pretty bottle of preservative free, no HFCS lemonade and decided to pair it with the quart of organic strawberries I had also just purchased.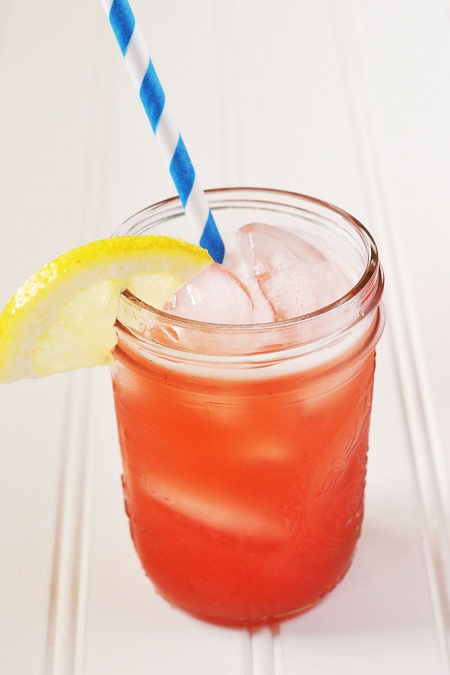 Please note that one of our adult guests discovered that this recipe is further enhanced with gin. You know who you are my friend.
Strawberry Lemonade
1.75 liters lemonade (I used Mayer Brothers)
16 oz. organic strawberries, rinsed, hulled and chopped roughly.
1 lemon, sliced (optional)
Directions
1. Prepare the strawberries and place into a pot with 1/2 cup of the lemonade. Bring to a boil for 1 minute and mash (I use a potato masher) the strawberries. Set aside to cool.
2. Pour the strawberries and the liquid from the pot into the blender and puree. Pour the puree through a mesh screen to trap & remove the seeds.
3. Pour the juice into a large pitcher, add ice and remaining lemonade. Add sliced lemon to the pitcher. If you want to jump on the craze and make frozen strawberry lemonade, simply add ice cubes to the blender in step 2 and skip the removing seeds part.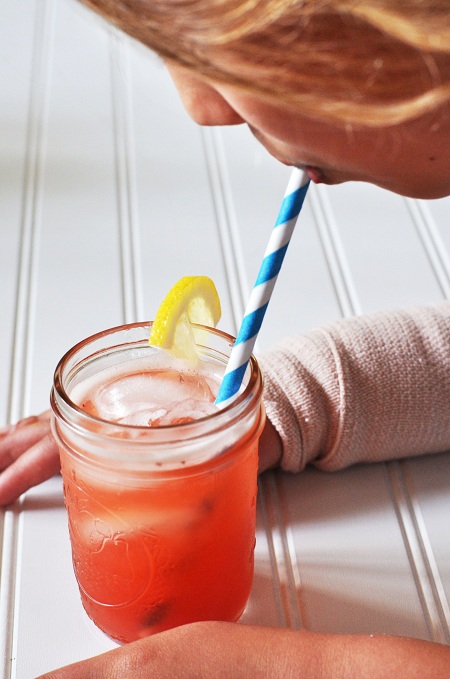 *Has your summertime officially started yet?