I went on another date. Nope, not to Staples again but to the My Little Pony Fair with my daughter. I saw that the fair was being held at Rhode Island based company Hasbro this year so we decided to go. My daughter grabbed a purse and one of her My Little Ponies ('MLP' for those in the know) and off we went.
Have you ever heard of 'trekkies'? Well, this is the equivalent of a Star Trek convention but with fewer people and um, ponies, not outer space stuff. Then again, some of the people in attendance were dressed as ponies. hum.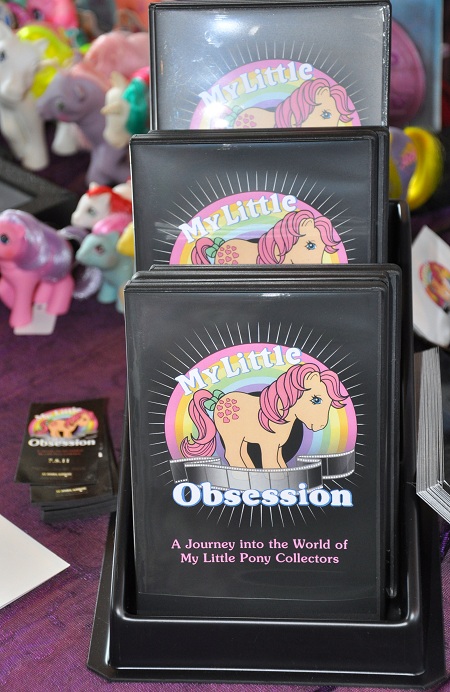 We were amazed to learn there was a special pony made for this event each year and were impressed by the line to buy one. We also got to speak with one of the designers of the ponies and talk with the organizer of the event (not affiliated with Hasbro-who knew?)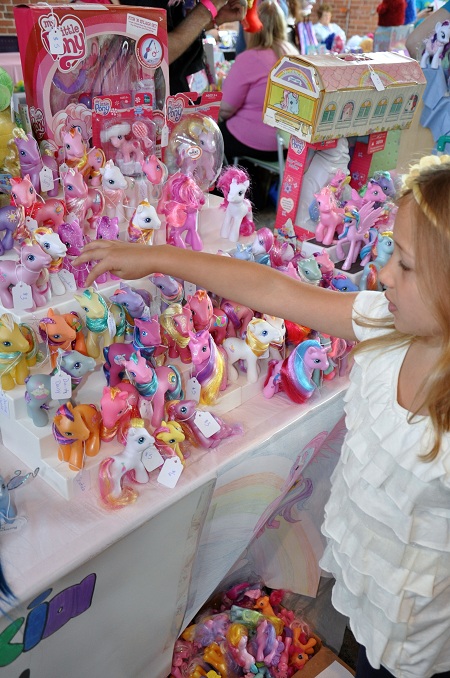 What mattered most to me was spending time watching my daughter have a great time and that I was able to bring her to a unique event. I am sure that she was most thrilled with adding to her pony collection. We both also adored being able to see the ponies that I grew up with (called G1, for the first generation) and how different they look now.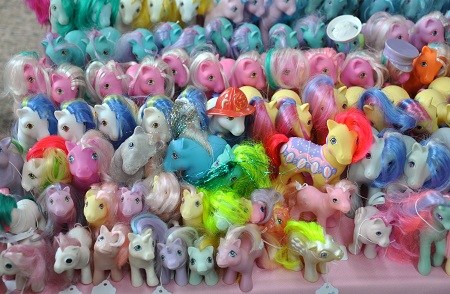 On the way home we stopped at Pinkberry. Fabu-licious.