If you're new here, you may want to subscribe to my tasty updates.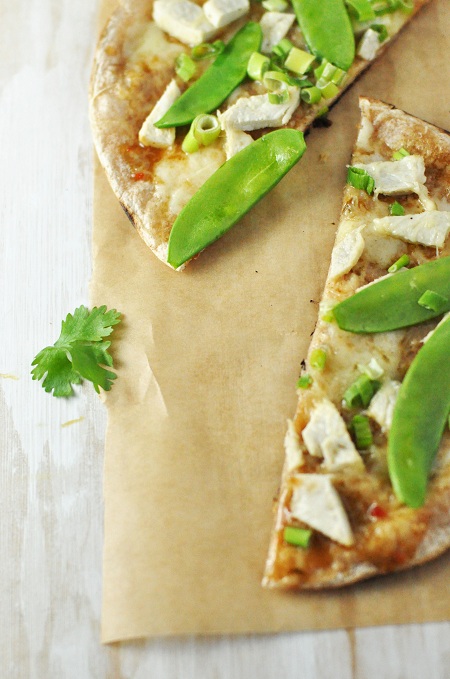 We did it! My hubby and I finally had a long overdue date night and it was delicious. Stop thinking so frisky, I meant, the food was delicious you sillies.
Do you recall the last time I told you about our date night? We decided to kick it up a notch, so before the in-laws head to Portugal, we took advantage of an opportunity to go out. I posed the question about 'where to go?' on the Savor the Thyme Facebook page and a few folks suggested Celestial Cafe. I checked out their website and decided that if a restaurant has 'Sweet Potato Wontons' on their menu, then I need to eat there.
Naturally, we giggled along the way to the restaurant wondering if we could have a conversation that did not include the topic of our children. Luckily, I was too much of a kid in candy store to even talk about the kids. The area that the restaurant was located in had all kinds of stores around so I ran into a few before dinner to check out the offerings.
Once in the restaurant, I was so into the fabulous menu that it took me a while to decide what to order. I knew I had to have the  'Sweet Potato Wontons' and the Citrus Pesto Calamari. Once they arrived, I drew attention to myself by whipping out my phone and taking all kinds of photos.
For the main dish, my hubby ordered a special while I ordered the 'Thai Chicken Thin Crust Pizza'. I tried to refrain from ordering a pizza but once they told me they did not have some of the ingredients for the salad I wanted, I ordered the pizza.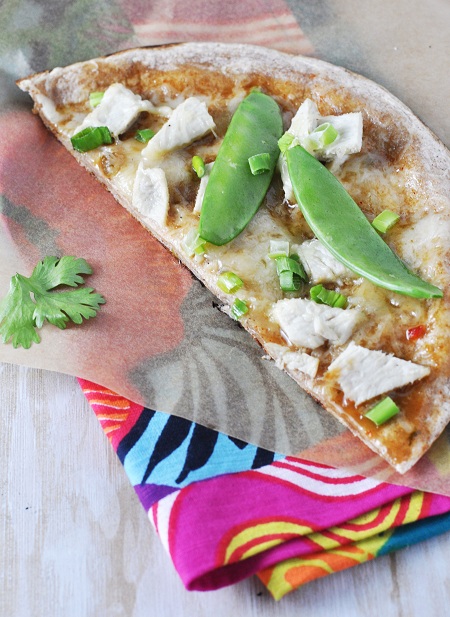 Thanks to the attention I drew photographing the appetizers, the chef delivered the other items and had a fun conversation with us. His attendance was great as I was feeling a bit quizzical once I saw the pizza crust. The chef told me it was actually two tortillas with cheese between them and that it was grilled. Bam! I knew I would be making my own version!
The next evening, I grabbed some tortillas, leftover turkey breast, snow peas, scallions, cilantro from the garden and some thai peanut dressing from Trader Joe's and fired up the grill.
Grilled Turkey Thai Pizza Recipe
2 whole grain (or whole wheat) medium tortillas
A few ounces of Gouda cheese, shredded and divided
2-3 tablespoons your favorite peanut or Thai sauce (make your own or bottled. I used Trader Joe's Spicy Peanut Vinaigrette)
1 thin turkey breast, cooked and chopped, preferably organic
5-6 fresh snow peas
1 scallion, chopped
A handful of fresh cilantro, chopped
Directions:
1. Heat up the grill and then lower the heat to low. Place one tortilla on a plate and scatter some of the cheese on it.
2. Transfer the tortilla to the grill, cheese side up and then top with remaining tortilla.
3. Spread the sauce on the tortilla, top with turkey, remaining cheese, snow peas and scallions. Close the lid to the grill and allow to cook a minute or so. Take a peek and if the cheese is all melted and if the tortilla is getting brown, the pizza is ready.
4. Plate the pizza, add chopped cilantro if you wish and enjoy with your sweetie.
What too hot for the grill today? No problem, this is something I want you to make later at night when it is just you and your love. Wink, Wink
Have you ever grilled pizza?