Oh what a night! I am a total fruit loop when it comes to partaking in silliness when the opportunity comes along. It's true that being a grown-up is cool and all but I love to be able to shake off the seriousness in life sometimes and go get silly. So, when you receive an email inviting you to be a VIP attendee at a 'Pinkberry' grand opening event, you know you have to do it.
I first met up with graphic designer extraordinaire, Sarah for a little biz chat over an iced latte and caramel macchiato and then we hit the tent. I confess that at this point I was a bit giddy and may have made Sarah wonder if she should hide due to my need to continually kick my leg up behind me during our mock 'red carpet' photos.
I must admit that we started off laughing the moment we got to the tent as when I gave my name, the woman holding the checklist said 'Why is there an asterisk next to your name?' I was a bit stunned. 'What? I said', she said , 'See, there is an asterisk by your name but I don't know why. I guess you can go in anyway'. That made us giggle. We tossed around some ideas as to why there was an asterisk by my name and decided it meant that they needed to keep an eye on me.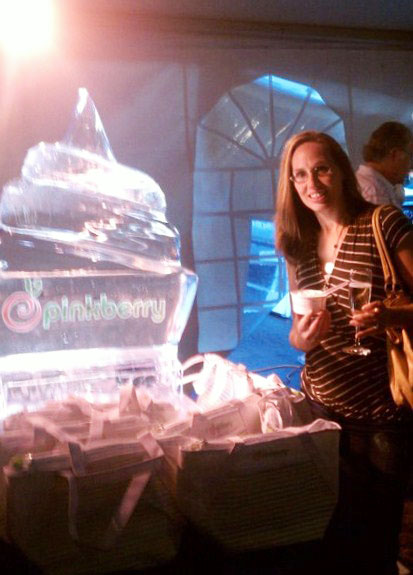 Isn't Sarah as cute as a button?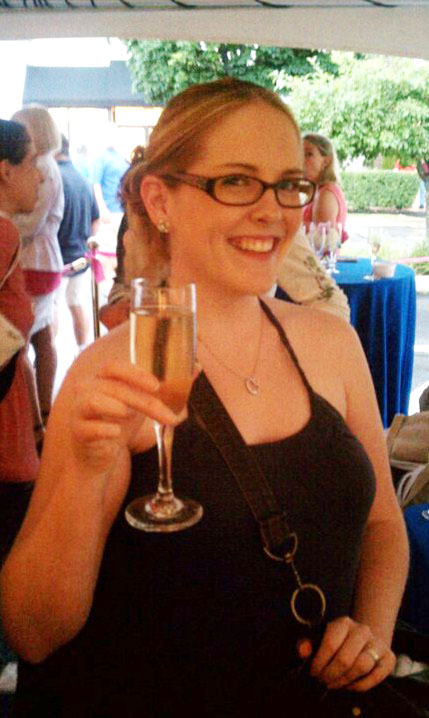 To be honest, I had never had Pinkberry Fro-Yo before and was not sure what the big deal was however, I soon understood. I ate some original flavor (definitely tastes like yogurt), Mango (much more delicate than I expected) and Watermelon (tasted more like raspberry to me) and loved them all. They were light and refreshing.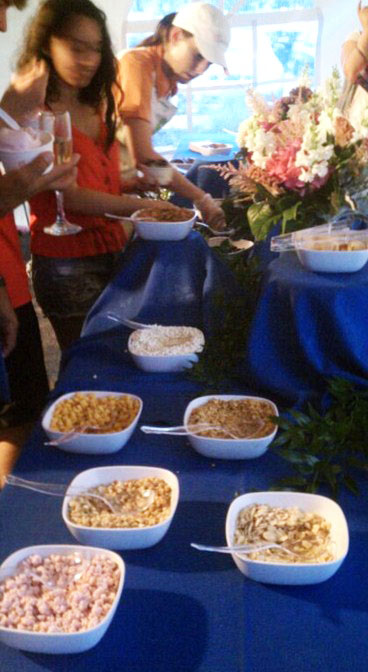 Then we meandered from the super cool tent they had set up (complete with pseudo-ice sculpture) into the store across the street. I was blown away by the contemporary decor. From the really cool and slightly sparkly stone floor (be sure to take your shoes off and rub your toes on the floor- shhhh) ….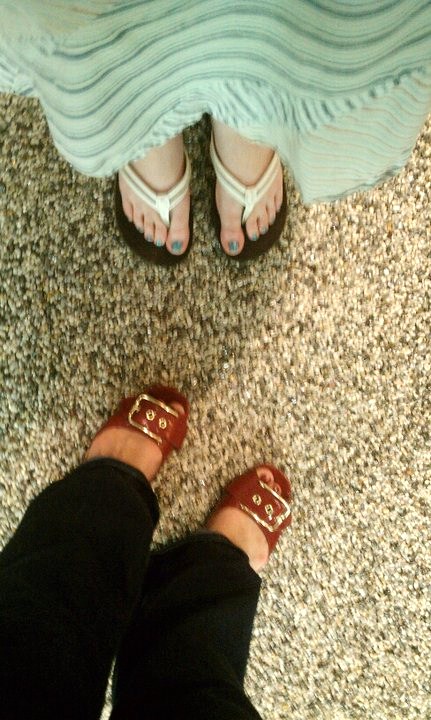 to the funky lighting and hip music, I realized they want you to have a fro-yo experience not just eat some frozen novelty. Then we experienced the customer service that Pinkberry is known for and I tell you, I hope it continues!
At this point, I was already full but then saw the words 'Salted Caramel' and became dizzy. What?! I said.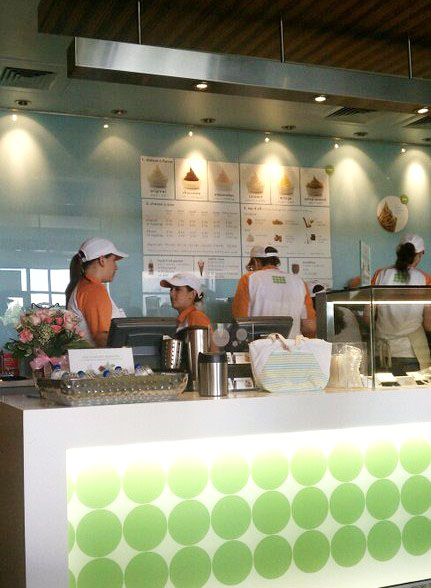 Apparently the district manager heard my exaggerated statement and came over with a cone full of salted caramel fro-yo and helped to resuscitate me. Sarah was then served a cup of the coconut fro-yo with fruit (love that you can get so much fresh fruit on your fro-yo)
We photographed them after a few eager bites.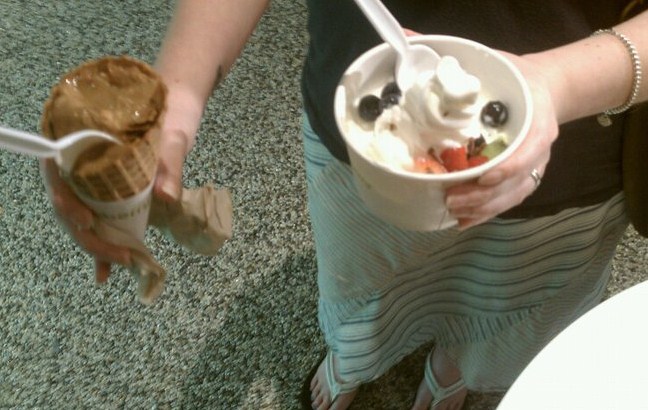 Have you tried any Pinkberry or any fro-yo?