Two years ago I attended my first Blogher conference in Chicago. Imagine how amazed I was to find myself invited to a dinner with with some amazing food bloggers.
The group included Elise, Ree, Lydia and Kathy. Plus, like, thirty more talented ladies!
Kathy was so smiley and warm and I just knew she would be smiling at you from my blog someday and here she is: Rejoice!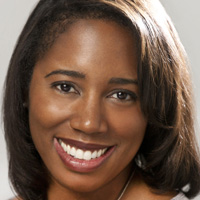 Without further ado, 10 Things You Didn't Know About Me with Kathy of Panini Happy:
1. My first job out of college was as an auditor for a big accounting firm.
2. I can't stand truffles. To the point that I actually requested not to be served any at Alinea. At *Alinea* – the 3 Michelin-starred Chicago restaurant  considered by many to be the best in the country, whose signature dish is called the "black truffle explosion".
3. I'm the eldest of three sisters. Also the shortest – they tower over me at 5′ 8″, while I'm a scrappy 5'1″. On a good day.
4. I fainted in the crown of the Statue of Liberty in August 1988.
5. I picked up my kindergarten teacher's Brooklyn accent ("Mommy, I left my sweat-ah at school.")
6. I've never had a pet.
7. I've enjoyed writing in calligraphy since I was 8 years old (I was the youngest in a class of adults).
8. I'm really good at parallel parking.
9. I don't mind the "easy listening" genre of music. (I'm really cringing over this disclosure.)
10. I love to knit sweaters for my kids. Even though we live in San Diego and almost never need a sweater.
Be sure to stop by Panini Happy and tell Kathy I sent you!