There are a few things you don't know about me because well, some things are too hard to share but let me say this: I have very little family on my side for various reasons.
I will also state what is known to most of us by now: Some people are in and out of our lives for different reasons. One family member that I have recently reconnected with is my cousin 'S'. She is not really my cousin as she is my mom's uncle's daughter BUT she has always been cousin 'S'.
The last time I saw her was at my baby shower for my daughter 7 years ago. Before that, I had attended her shower 3 years earlier. I always wanted more of a relationship than only talking at major events and handing over a gift.
I have special memories of her as a child and for reasons I can't get myself to share right now, I have always felt a 'want' to be more active in each other's lives.
Luckily for me, we reconnected again when my family went camping in June. We all had such a great time and we discussed their family coming to visit us at our home. I hoped it would come true and it did!
While my cousin and her kids were visiting this week, we made some potato salad together and per request, had fresh tarragon in the dish. My cousin 'S' and I made this together and it made this potato salad the sweetest potato salad eva!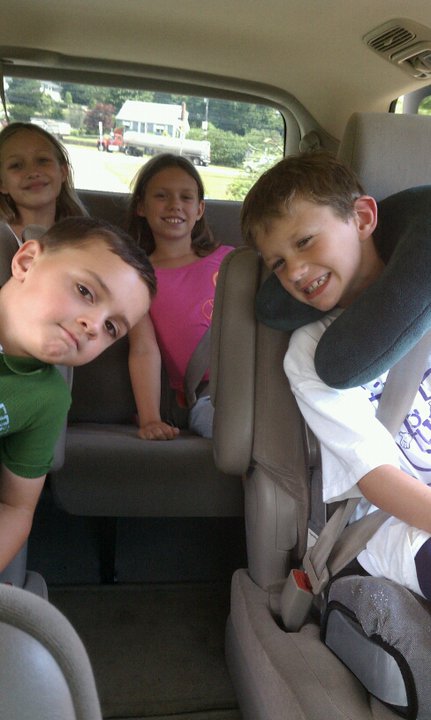 Herbed Red Potato Salad with Feta, Bacon & Olives
Ingredients for the Potato Salad:
3 lbs. red potatoes, boiled and chopped into large chunks
6 slices of bacon, cooked and crumbled
2 scallions, chopped
A handful of fresh parsley, minced
1 teaspoon of chopped tarragon
1 cup reduced fat crumbled feta
1 2.25 oz. can of chopped olives
Ingredients for the dressing
~1/2 cup red wine vinegar
~1/2 cup olive oil
1 teaspoon dried garlic powder
Directions:
1. Combine the vinegar and garlic powder into a mini-processor or bowl and while pulsing/whisking, drizzle in the oil until well combined.
2. Place the potatoes through olives into a large bowl, pour the dressing on top and gently mix. Taste and season with salt and pepper to taste.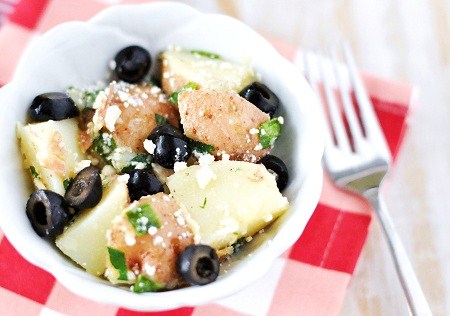 Do you have family near you?